Meet The Colourist
Anthony Raffaele
Senior Colourist, Technicolor PostWorks NY
Anthony Raffaele began his career with Nice Shoes in 2001 and joined Deluxe in 2009. Now at Technicolor PostWorks, Anthony is one of the most sought-after colourists in the city, recently working with the legendary cinematographer Vittorio Storaro on the latest Woody Allen film, Café Society.
Here Anthony talks about how his life has been transformed by grading on Baselight and what an amazing experience it was to work with Vittorio…
How did you start out in post and become a colourist? Was it luck or a ready mapped out plan?
After graduating from film school, I ended up working in the shipping department of New York post house Nice Shoes, which had a very good training program. During my eight years there, I learned everything I could about video, film and post-production. I started my journey from shipping to colourist, doing everything from cleaning 35mm film to assisting commercial colourists. At that time I primarily graded commercials and music videos, all working at night.
When I started, we were primarily working with film on Spirit telecines, then switched to non-linear colour correction and finally to Baselight. I moved to Deluxe New York for the next six years, where the opportunity arose to grade Blue Bloods, a big CBS show. I had a chance to do a couple of feature films as well, working with cinematographers such as Rachel Morrison, Igor Martinovic, and Dean Cundey.
I moved to Technicolor PostWorks New York in 2014. One of the draws of coming here was that they support Baselight, so I jumped at the opportunity.
How did you get to work with Vittorio Storaro?
I met Vittorio Storaro when we were testing the F65 camera in 4K projection at Technicolor PostWorks. I ended up colouring both the dailies and the final for Café Society. I consider it a huge honour and a lifetime opportunity to work with him.
Vittorio was like a teacher, talking about the art, about inspiration and where to find it. Everything from how to frame a picture to why colour temperatures are important. You learn a new perspective from someone who is a master of his art, but is also fun to work with. His team is fantastic too – Will Arnott, the cameraman and the DIT Simone d'Arcangelo, among others. Café Society was a very collaborative way of working and fun: you might think that artists of this calibre would be more stressful to work with but it was quite the opposite.
Join In
If you want to participate in our MTC programme, we'd love to hear from you. Contact:
Alexa Maza
e: [email protected]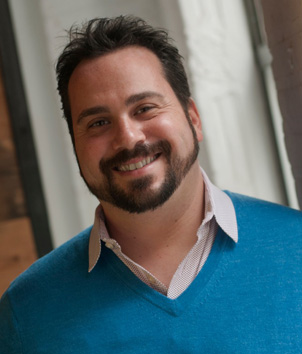 "It's a huge honour and a lifetime opportunity to work with Vittorio Storaro. He was like a teacher, talking about the art, about inspiration and where to find it."
Details
Colourist: Anthony Raffaele
Role: Senior Colourist
w: Technicolor Postworks NY
Baselight colourists