Meet The Colourist
Reínaldo Perdomo Alarcon
Senior Colourist, Canal RCN, Colombia
Canal RCN is a private TV network that provides entertainment programs, soap operas, reality shows and news across Colombia. Its credits include one of the world's most popular television shows, Yo soy Betty, la fea, which is regarded as bringing the telenovela to new levels of success.
Colourist Reínaldo Perdomo Alarcon shares his experience and views about contributing to the making of a story.
How did you make your start in colour?
It was a dream that grew year after year, during my time as an editor. Colour gave me a new way to communicate feelings into image form. To be able to create and imprint my ideas through colour is fantastic. Transforming images is gratifying – it is an art.
What sort of content do you work on nowadays? What draws you to these projects?
Due to its programming, Canal RCN offers diversified content such as novels, series, documentaries and commercials.
Each project has its own spirit and a particular essence. You have to find that difference, discover its individual character and personality. Getting there requires collaborative work and a constant dialogue with the DoP. This is how we work out a creative approach, by finding the real intention that guides the development of each new story.
How many projects do you work on at any one time?
We are currently working on two projects: one that I'm responsible for, the other handled by a fellow colourist and art creator at RNC, Sergio Preciado. In addition, we are always working on commercials or projects that require finishing, or enhancements to meet client satisfaction. We work in a similar way to a post house rather than a TV channel.
Can you name and briefly describe projects you enjoyed?
The most recent projects we have been fortunate enough to help bring to the screen are the novella "Diomedes", the series "Sala de Urgencias" and "Mision Impacto" - an extremely interesting social documentary.
Join In
If you want to participate in our MTC programme, we'd love to hear from you. Contact:
Alexa Maza
e: [email protected]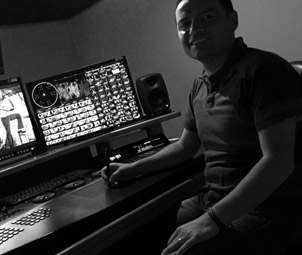 "It is a job that is extremely gratifying and exciting, but also challenging - we need to evoke the viewer to experience the same thoughts and feelings the writer had in mind for every moment."
Details
Colourist: Reínaldo Perdomo Alarcon
Role: Senior Colourist
w: Canal RCN, Colombia
Baselight colourists