Meet The Colourist
Sébastien Mingam
Senior Colourist, Mikros Image, Paris
Sébastien Mingam joined the team at Mikros in Paris 13 years ago, where he has worked his way up to Lead Colourist.
Well known for having graded some of the most prestigious French commercials, Sébastien also often works on features, such as the upcoming Edouard Deluc film Gauguin, as well as restoration projects.
In this interview he talks about his background and grading experiences.
You have a Master's Degree in marketing and management science. What brought you into colour?
Indeed, I wasn't supposed to become a colourist. After completing my Master's Degree, I started working in Cairo on a one-year contract in Alcatel's marketing department. At that time I was developing a strong interest in photography, without thinking that I would one day work in that field.
After a year I headed back to France, and a friend's father proposed that I visit the colour grading suite at Eclair Studios where he used to work. I wasn't even aware that such a job existed but I was immediately in love with the idea. There was an opportunity to be trained as a telecine assistant with the dailies team, so I decided to change course and start from scratch. I stayed a little less than a year at Eclair Studios, based in Epinay, and thereafter I joined Mikros.
13 years at Mikros is very impressive. Could you talk more about it?
After my training period at Eclair, it became obvious that I wanted to continue colour grading. I heard that Mikros was looking for a telecine assistant so I contacted them. Once at Mikros I quickly started to discover the world of commercials and music videos - but also a wonderful team. I was telecine assistant on commercials, working with our in-house senior colourists, but I also got to work with freelancers, which allowed me to observe different ways of grading.
Then I got the opportunity to grade dailies for feature films, very often early in the morning before assisting on a commercial later on. At the same time I was also scanning on our Spirit 2K, because DI was rapidly growing at Mikros and we did not have a dedicated scanner at that time. So there were a lot of hard working days but that enabled me to explore all the different aspects of colour grading.
A few years later, I took charge of the telecine suites operations, while continuing being a colourist. It is an amazing adventure that has so far lasted for over 13 years, and one which has given me the opportunity to work in Italy, Belgium and Switzerland.
Join In
If you want to participate in our MTC programme, we'd love to hear from you. Contact:
Alexa Maza
e: [email protected]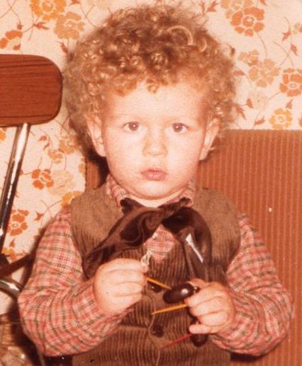 "Every colourist places the cursor where he wants to but without technical knowledge, you limit your possible paths, and without instinct you don't get very far."
Details
Colourist: Sébastien Mingam
Role: Senior Colourist
w: Mikros Image
Baselight colourists & creatives