Meet The Colourist Special Interview:
Wes Anderson brings The French Dispatch to Cannes
Gareth Spensley, Company 3, London
Gareth Spensley joined Company 3 in late 2020 after a long and successful tenure heading the colour grading department at boutique post facility Molinare TV & Film in London.
Recent projects include the highly-acclaimed series Killing Eve from creator Phoebe Waller-Bridge, Jed Mercurio's international hit Bodyguard, the Downton Abbey movie, and the award-winning The Father.
In this interview, Gareth takes us behind the scenes of director Wes Anderson's latest movie, The French Dispatch…
Can you tell us more about your collaboration with director Wes Anderson?
This was my first time working with Wes Anderson and it was a career highlight for me.
Wes is a true auteur and has a unique body of work, so it was a privilege to collaborate with him on the grade for The French Dispatch.
How did you come to this project, and at what point did you get involved with the film?
I got involved after the dailies colour had been done, during the early stages of the edit. Wes wanted to start exploring the look of various sequences ahead of the main DI grade.
Can you tell us more about the development of the look?
Baselight's scalability proved essential in delivering the flexibility the production required.
For the first look development, we set up a 'mobile grading suite' in the edit suite. Running Baselight on a laptop and grading using a Sony x300, we developed various 'looks', quickly working up further iterations as Wes explored his early ideas for the film.
Join In
If you want to participate in our MTC programme, we'd love to hear from you. Contact:
Alexa Maza
e: [email protected]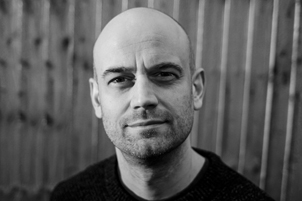 "This was my first time working with Wes Anderson and it was a career highlight for me.

Wes is a true auteur and has a unique body of work, so it was a privilege to collaborate with him."
Details
Colourist: Gareth Spensley
Role: Senior Colourist
Web: Company 3
Baselight colourists & creatives