Meet The Colourist
Vincent Taylor
Senior Colourist, Harbor, Los Angeles
Majoring as a Director of Photography at Australia's VCA, Vincent Taylor became an award-winning cinematographer before crossing over from behind the camera to work in colour grading. In this field he built a strong reputation as an innovative and exciting colourist in Australia & China in commercial and creative industries, before moving to the US where he now grades for Harbor in Los Angeles.
You started your career as a cinematographer. What made you move into colour grading?
I had been shooting for maybe four or five years, and I lost my way a little bit. I loved lighting and camera operating but I'd had a few things happen so I decided to step out of the industry for a while.
Fast forward a year, I was managing a bar and a good friend asked if I would shoot her film. I was reluctant, but she was such a great storyteller and her enthusiasm pulled me in. This was back in film days so once the shoot was completed we took the film for its traditional telecine one light transfer. During the process I had an interesting conversation with the post house, where it was suggested that coming from a cinematography background might be a great foundation for a colourist.
This was a new approach at the time. I honestly didn't know if it was for me but, fortunately, I couldn't have been more wrong. I instantly fell in love with the role. There was a steep learning curve but I was still dealing with light, shade, colour and - most importantly to me - storytelling. I've never looked back.
You've recently joined the team at Harbor - can you tell us about the studio and your work there?
I was very lucky to become part of the Harbor team. My friend Billy Hobson, an amazing colourist at Harbor, told me they might be looking for someone . I had a meeting with the  co-founder and president, Zak Tucker, he liked the work I'd been doing, and we got on really well.
I spent a few months at Harbor in New York working on the Tiger King 2 series and the Kanye West film for Netflix. During that time, I got to know the colourists there and it quickly became obvious that Harbor was a good fit. A great fit. Shortly thereafter I moved to the Los Angeles office. The studio is incredible. We are currently expanding, adding more theatres for colour, finishing, and sound. And our other locations – New York, London, Chicago, and Atlanta – allow me an opportunity to grade in multiple cities, not just remotely but physically as well.
Join In
If you want to participate in our MTC programme, we'd love to hear from you. Contact:
Alexa Maza
e: [email protected]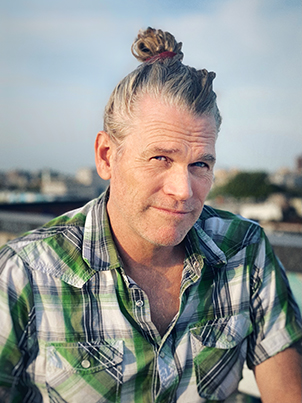 "Relocating, as in any job, has its benefits as well as its challenges. Different places in the world have different aesthetics, so as a colourist this is like a brand new paint set to play with."
Details
Colourist: Vincent Taylor
Role: Senior Colourist
Web: Harbor
Baselight colourists & creatives