Meet The Colourist
Clinton Homuth
Senior Colourist, Artjail, Toronto
The third of six boys from the farm town of Exeter, Ontario, Clinton Homuth's love affair with all things artistic began with an intense interest in storytelling which quickly expanded into the realm of film.
After finishing a post graduate diploma in post-production at Humber College, he entered the post-production world. Colour was a perfect match with its technical inclination and ability to influence storytelling, and within just five years of assisting and grading, Homuth made the jump into the colourist's seat. 
Homuth is now Senior Colourist at Artjail, primarily based at its Toronto facility.
How did you become a colourist?
In 2010, fresh from post-production school, I joined Notch, Toronto's first short form colour facility as an assistant colourist under Bill Ferwerda. He spends his time on A Handmaid's Tale over at Deluxe now.
In 2013 I moved to Alter Ego Post under Eric Whipp of Mad Max: Fury Road fame and started my transition into a full-time colourist role by 2014. In 2018, after a few years honing my craft, I moved on to helm the colour department at Artjail in Toronto and New York City.
VFX artist Steve Mottershead founded it in New York in 2008 as a VFX boutique. Over the last decade it is steadily grown from the original three member team to 17 talented artists and support staff in New York, plus a second office in Toronto.
What I like about Artjail is that it has always focused on work that is creatively rewarding. It manages a balance of big brand work with art films and music videos. And it has stayed reasonably small, meaning it can give the personal touch to the jobs it takes on.
What sort of work do you enjoy at Artjail?
I recently finished a spot for Lincoln with our CG department that was a fun and challenging experience: the only live action footage was the tight shots of various features of the vehicles. I also did a bit of VFX heavy work on spots for Realtor.com, Virgin Mobile and Geico.
VFX jobs can be very rewarding as you usually get lots of time to digest the same shots over and over as the versions update. Becoming a collaborator in the actual physical creation process is always exciting and a departure from the norm.
Join In
If you want to participate in our MTC programme, we'd love to hear from you. Contact:
Alexa Maza
e: [email protected]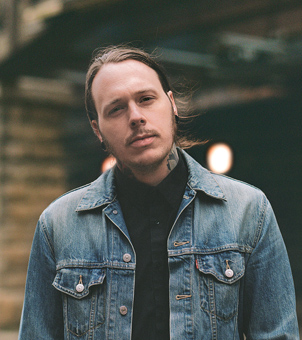 "Not everyone has the luxury of days of pipeline development for any given project. Having the flexibility to change the colour space at any moment is a great feature that I can't imagine working without now."
Details
Colourist: Clinton Homuth
Role: Senior Colourist
Web: Artjail
Baselight colourists & creatives