Meet The Colourist
Duncan Russell
Senior Colourist, Freefolk, London
If you had asked Duncan as a teenager what he wanted to do with his life, getting paid to indulge his love of film and photography would have been right at the top of the list. He has been known to grade all day at work, cycle home and start grading his own photographs. It's an obsession, as is cooking, music, bikes, family, mid-century furniture, camping, Antarctica and… Well, he's into a lot of things.
Can you give an introduction to Freefolk and its recent expansion? What services do you offer in London and New York?
Freefolk is the upgraded and mingled version of Finish and Realise Studios. We offer VFX, grading, and 3D and CG character animation to the commercials and long form sections of the industry. 
Opening up in NYC is a response to requests from existing clients who couldn't get enough of our thing from across the pond. And now we have an added advantage with the option to remote grade between our sites, so we've really widened our reach for our clients.
Do you share projects with other departments within the facility?
Absolutely. Most projects are collaborative. We use a mix of DPX and EXR files, everything is networked. We like to use a little FilmLight BLG now and again.
How did you make your start in colour?
I was a runner at a place called The Machine Room in London in 1995. I knew the importance of the dark room to photography but shamefully it had never occurred to me the same process happened with the 'moving' image.
On my first day I carried a tray of teas into the grading suite and was instantly smitten. After a year of library hell I was allowed to lace-up my first TK machine and graded my first feature master 6 months after that. You can still get it on DVD, God knows what it looks like.
You moved into commercials in 2005. What drew you to this market?
Tareq Kubaisi. He's one hell of a salesman! He told me it was exciting, creative, stressful, well paid. He's absolutely right. I joined VTR when they had a cutting edge DI department, so we all did dramas and features as well as commercials. It was the least specialised part of my career and I got a kick out of switching disciplines all the time.
You have graded promos for Madonna, Kanye West, Alt-J, Catfish and The Bottlemen, Lily Allen, Lianne la Havas and Burial. Were some of these projects more challenging to grade than others?
Challenging is an interesting word. There is creatively challenging and just plain tricky. Kanye was tricky because of the politics of working for such a capricious artist. You never know if he's going to suddenly pull the job on a whim.
Alt-J was an artistic challenge because of the juxtaposition of all the images. Getting things to not 'match' exactly but still feel cohesive is a 'ticklish' business. Lots of head scratching but ultimately deeply satisfying.
Madonna was a whole heap of fun, there is a (rightfully) very demanding culture of excellence around her imagery. Things were picked over with forensic detail and scrutinised to the nth degree. As long as she looked flawless we had license to really mess with the images.
Join In
If you want to participate in our MTC programme, we'd love to hear from you. Contact:
Alexa Maza
e: [email protected]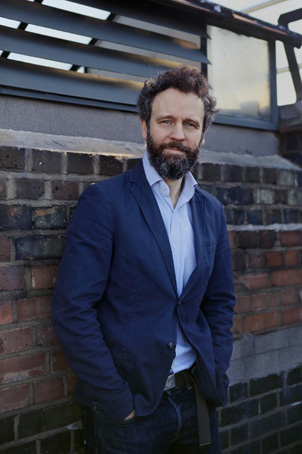 "Ultimately, instincts have to feel right for a grade to work. The scopes don't say everything. Having said that you need to know your onions to let the inspiration flow."
Details
Colourist: Duncan Russell
Role: Senior Colourist
w: Freefolk
Baselight colourists & creatives