Meet The Colourist
Aljoscha Hoffmann
Colourist, CinePostproduction, Munich
Aljoscha is a colourist at CinePostproduction in Munich. While he mainly works on new feature films and TV series, he recently had the opportunity to grade the remastering of The Neverending Story, director Wolfgang Petersen's hit film from 1984.
What is your background? How did you become a colourist?
After I graduated from school, I wanted to become a DoP. As a young boy I was used to be on film sets because my father, who is now retired, worked as a Production Designer. So I was in touch with the magic of cinema and film very early. To become a DoP I decided to study at the Filmakademie Ludwigsburg. Prior to starting there, I did a year as an intern and worked as a video operator on set. Then, I did an internship at the commercial post-production company VCC in Düsseldorf. After six months there, they asked if I wanted to become a trainee. I said yes. That's how I came into contact with professional colour grading for the first time. When I first saw this dark suite and crazy looking control surface I was complete hooked.

After three years as a trainee I became a Junior Colourist at das Werk, who had acquired VCC. Nearly two years later I started at CinePostproduction in Munich.
How did you learn your craft? Tell us about your career progression.
Because there was no colourist at VCC, I jumped into that gap. They had a Baselight system in-house so I learned the software by myself. After a while, I was able to prepare the colour sessions for the senior freelance colourists and watch the sessions with the clients. I did the conforms, reconforms and renders, as well as colouring additional takes and improving shapes. From this varied range of tasks, I learned a lot about colour: the craft of grading and also how to handle clients. In the evenings or weekends I would colour every bit of footage I could get my hands on. I coloured a lot of student projects and low-budget commercials during that period.

Can you tell us more about CinePostproduction and colour there?
Cinepostproduction was founded in 2015 and is one of the leading post-production facilities in Germany. We do mainly feature films, TV movies, TV series and a lot of film restoration. We have four Baselight suites and one Baselight ASSIST workstation, which we maintain using FilmLight's Customer Support Upgrade Programme. Two of the Baselight suites are grading cinemas with 2K/4K projections, one is a 4K HDR suite equipped with a new Baselight TWO system and a Sony X300, and the last one is an HD suite. We are also running two FimLight FLUX Storage systems.
Baselight allows us to handle big feature films from 2K/4K cinema SDR grading up to 4K HDR versions without technical problems; it is a very reliable system. With multiple Baselight systems we can handle big jobs and switch suites very easily.
I've been working on Baselight for nearly ten years now and it is definitely my favourite grading tool. I really like its colour management and its very, very stable performance. When the Base Grade tool came up, it was really a game-changer for me! And many other colourists, I'm sure.
Join In
If you want to participate in our MTC programme, we'd love to hear from you. Contact:
Alexa Maza
e: [email protected]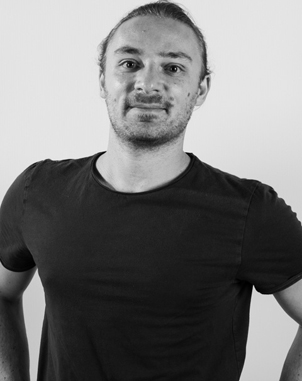 "On The Neverending Story, we did a completely new scan of the original negative film in 4K for a UHD-HDR remastering. It was a real pleasure to grade this beautiful 35mm film, shot by Jost Vacano."
Details
Colourist: Aljoscha Hoffmann
Role: Colourist
Web: CinePostproduction
Baselight colourists & creatives