Meet The Colourist
Nikola Stefanovic
Senior Colourist, MPC Shanghai, China
Originally from Serbia, Nikola Stefanović has developed a passion for moving images through the years and has worked on a range of genres, from feature films to ad campaigns.
During this time he has worked with internationally acclaimed directors including Gustav Johansson, Rob Chiu, Dave Meyers, Paul Geusebroek, Jovan Todorović and Salomon Ligthelm, just to name a few.
Today Nikola is the Senior Colourist at MPC Shanghai where he recently finished feature film Ederlezi Rising, which is now screening in film festivals around the world.
Tell us about your journey into post-production and colour.
I started as a 3D/motion graphics artist working for the National Broadcast Corporation in Serbia. I moved from there to editing, first for TV formats and later for advertising. During that time, I was doing less offline editing and more and more online work: conforming, cleanup, beauty work and compositing, as well as working with the CG department and groups of freelancers on different post-production tasks.
For the bulk of that time colour grading was always there, but it was done in just a few places. But after seeing a presentation of Final Touch from Silicon Color, I knew that this was the future. I jumped on that ride and never looked back. Soon after that, around 2004, I got my first feature film work so I switched to working as a full time colourist.
I'm now Senior Colourist at MPC here in Shanghai, where I live with my wife, daughter and son. I'm also member of CSI (Colorist Society International).
You witnessed the time when colour correction was processed in a film lab. What are your thoughts today about film versus digital?
I was lucky to have the opportunity to work for a film lab so I have done my time on telecine, film scanning and recording and other photo-chemical related stuff - and I must say that I don't miss them that much. Doing film dailies on a Renaissance 888 and fighting with the keycode reader and software is hard to explain to people familiar only with digital acquisition.
It's funny today how having timecode, reel name and bunch of other metadata embedded within files is taken for granted. Another thing that I'm kinda glad is gone are prints for cinema releases - with DCP, it is far easier to get expected and repeatable results.
Of course, I enjoy working with film scans from time to time, but I think that modern cameras paired with a good colourist can match 95% of what film had to offer.
Join In
If you want to participate in our MTC programme, we'd love to hear from you. Contact:
Alexa Maza
e: [email protected]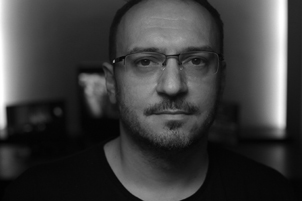 "Colourists today face a challenge to replace film stock and lab processes, and to introduce texture in a digital film to mimic certain analogue components or imperfections.

That's where Baselight fits perfectly. With its powerful set of tools, it's hard to imagine something that you can't do."
Details
Colourist: Nikola Stefanovic
Role: Senior Colourist
Web: MPC Shanghai
Baselight colourists & creatives