Meet The Colourist
Julien Biard
Senior Colourist, Carbon, Chicago
Originally from France, Julien Biard joined full service creative studio Carbon in Chicago in July 2018, after honing his craft at MPC and Finish/Freefolk in London.
Julien has won a number of awards for best colour grading and has collaborated with directors such as Filip Engstrom and Crowns & Owls.
Here Julien talks about his prolific career and his personal journey in colour.
Initially I studied engineering, more specifically textile engineering, and ended up working in Madagascar for three years after graduating. This meant spending most of my time in laboratories designing patterns and colours, either artificially or organically. The colour side of this business allowed me to travel the island extensively, as well as a large part of east Africa, in order to source raw elements to design colours. So I naturally left the labs and focused my studies on the development of colours in the field.
When I left the Indian Ocean, I needed a new challenge and moved to London. I had a real desire to learn English, a language I had never learnt at school, which was something that had frustrated me for some time. After a couple of months spending my savings partying and enjoying the English culture, I got a job as a runner in a post-production house in London's West End. On my second day, I met head colourist Graeme Hayes who, through the years, shared his knowledge and passion for this discipline. I became his assistant and simply fell in love with the job.  
I appreciate the colour side of the post process because of the satisfaction it brings me, especially the reactions of people when building the grade. Creating an atmosphere and a feel to an image, without anybody noticing it or even knowing it's there, is a very satisfying and rewarding feeling.
How do you keep learning your craft?
Technologies are constantly evolving and changing, sometimes for the better and sometimes for the worse. I do miss working on film, but I don't miss the linear workflow, for example. I've found that a good way to keep up with how colour grading is changing is to experiment with new tools and new techniques. Forcing myself to approach jobs differently and seeing how it works - not falling into a routine - is how I keep learning.
After being in the dark most of the day I spend what's left outside as much as I can - riding my bike, hiking and taking photographs... Just being out and observing the surroundings and sometimes thinking about how I could make it look this way or better when I'm at my desk.
Join In
If you want to participate in our MTC programme, we'd love to hear from you. Contact:
Alexa Maza
e: [email protected]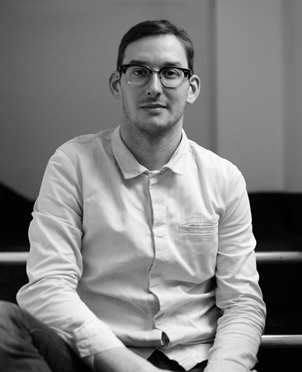 "Creating an atmosphere and a feel to an image, without anybody noticing it or even knowing it's there, is a very satisfying and rewarding feeling."
Details
Colourist: Julien Biard
Role: Senior Colourist
Web: Carbon
Baselight colourists & creatives