Meet The Colourist
Jodie Davidson
Senior Colourist, Picture Shop, London
Originating from Vancouver, Jodie joined Technicolor in the UK (now part of Picture Shop) in 2009 and has worked across studio films, indies, and high-end TV series. Her first involvement in the DI side was the Wachowski's blockbuster Jupiter Ascending, where she worked with double Oscar winner John Toll on the Dailies and assisted in the DI grade.
Jodie has developed a strong understanding of colour pipelines for dailies and DI colour grading and has worked with some of the biggest names in cinematography, including Emmanuel "Chivo" Lubezki on the multi- BAFTA and Oscar winner The Revenant. She has also worked with DoPs such as Dion Beebe, Phedon Papamichael, Paul Thomas Anderson, and more recently David Raedeker on Sundance winning The Souvenir, and David Katznelson on the critically acclaimed award-winning series, It's a Sin.
Tell us a bit about your background.
I started in Vancouver in the late '90s. I worked my way up from the machine room to assistant, then junior colourist. I was working on all kinds of Canadian TV shows in Vancouver. I was Telecine grading through the late 90's, recording to all of the analogue flavours of tape that existed at the time.
In 2008, I moved to England with my British partner and I was freelancing when I heard about a job opening at Technicolor and from there started doing film Dailies, eventually moving into digital Dailies when the technology changed. That's when I started travelling a lot more with some big films like The Revenant and Jupiter Ascending. I was grading on location and in trailers with the DPs and Directors. A highlight was working on The Revenant where I would have "Chivo" and Alejandro (González Iñárritu) come to the trailer after the shoot and we would spend time tracking shapes and keying the snow and the trees on six different takes of Leonardo DiCaprio in the snow. It was the first project that shot with the Alexa 65, so overall a really memorable experience.
The first film I graded on Baselight was called 45 Years. It went on to be quite a success and was nominated at all the major awards in 2015, and I've been grading on Baselight ever since.
Join In
If you want to participate in our MTC programme, we'd love to hear from you. Contact:
Alexa Maza
e: [email protected]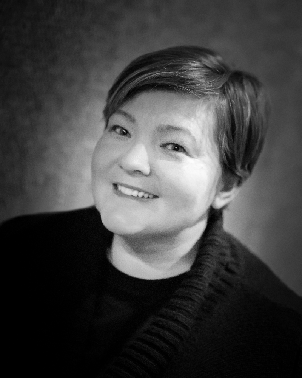 "I had no idea this job even existed, and I immediately connected to it. It was one of those 'aha' moments."
Details
Colourist: Jodie Davidson
Role: Senior Colourist
Web: Picture Shop
Baselight colourists & creatives