Meet The Colourist
Artem Leonov
Senior Colourist, Artyficial, Moscow
Artyficial is one of the top colour grading studios in Moscow, focusing mainly on commercials and music videos.
Colourists Artem Leonov and Timofey Goloborodko created the studio back in 2018 and decided to adopt FilmLight's end-to-end pipeline for its flexibility, colour management and speed. In this interview, Artem tells us more about his career and the work he and Timofey undertake at Artyficial.
How did you start in post and became a colourist?
I graduated from university in marketing, but my dream job was system administrator. I loved Unix and programming, so I started working as a 'sys admin' for a while.

One day at the office, I met an editor who was working on a feature film on his Mac. My professional life switched from that moment. He explained the basics of cinematography and taught me a lot. From then on, I spent all of my free time reading books about the making of cinema and anything useful about the industry that I could find online and in bookshops. Meanwhile, I started doing both editing and colour correction, but soon I felt that helping directors and cinematographers emphasise their vision with light and colour was - to me - more rewarding and powerful.
I started using Final Cut Pro and later on moved to more specialised colour systems such as Lustre, Davinci and Spirit Telecine. At every step of this learning curve I encountered some limitations, but they taught me how to control and plan the job ahead.
Now, with Baselight, I can concentrate solely on the creative part of the job…
Please provide a little information about Artyficial.
I wanted to create a place where the artistic atmosphere meets the cosiness of a home. It's a small creative studio with the ability to recharge people's minds and souls. We are also kid- and pet-friendly.
Can you describe what creative services you provide at the facility?
Our main profile is colour grading for commercials and music videos. And we share an edit suit with our friend.  We also do some R&D such as creating shooting LUTs.
Join In
If you want to participate in our MTC programme, we'd love to hear from you. Contact:
Alexa Maza
e: [email protected]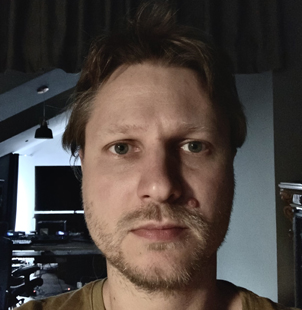 "I started doing editing and colour correction, but soon I felt that helping directors and cinematographers emphasise their vision with light and colour was – to me – more rewarding and powerful."
Details
Colourist: Artem Leonov
Role: Senior Colourist

Baselight colourists & creatives