Meet The Colourist
Dave 'Luddy' Ludlam
Partner/Creative Director Colour, Rascal Post
What got you into colour grading?
Very good question. Whilst working at The Mill in Manchester in the early 90s, I noticed a telecine machine and a colour department. I then became the first assistant for the telecine department at The Mill. I spent all my time with the colourists Pete Smith, Fergus McCall and Adam Scott transferring 35/16mm film to D1 tape, and also using the steady gate pin register gate to transfer 35mm for blue screen effects work to Abekas A60 disks for the VFX team.
After shadowing these colourists over 10 months, I started building relationships with film editors, directors and DOPs doing best light transfers of the film rushes to betacam SP for the production companies, at 6am in the morning.  I slowly gained experience and trust to the point where I could grade the final spot with agencies or record companies.
You've worked for over 26 years as a commercial and promo colourist. Can you tell us the different trends in grading you've witnessed over these years?
Over the 90s, we were working mainly from 35/16mm film negative and prints. The general look was generated from the film stocks, how the films were shot and also very importantly the way they were processed in the labs. The look/contrast was very much set from the film stock, Neg/Print/Reversal/ Bleach Bypass etc. We then took it to the next level by adding basic grade hardware and key tools.
Now 90% of our work is in digital formats, from three to four camera manufacturers, which are generally viewed through LUTs on set to try to match a film emulation look. I feel quite fortunate to have had that time to experience working on machines/scanners with film. Being able to understand the chemical processes helps me to achieve those type of looks in the digital era.
The most important things always are the lenses and camera bodies, and of course a great idea/script. I think that the ARRI LF is hands down the best camera out there and together with a great set of lenses, it makes my job as a colourist a lot easier.
Join In
If you want to participate in our MTC programme, we'd love to hear from you. Contact:
Alexa Maza
e: [email protected]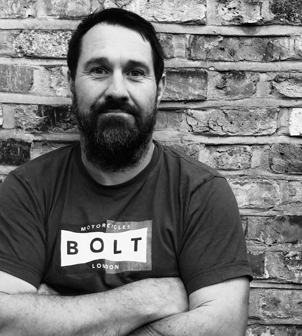 "It is a very competitive place out there, with so many very talented colourists. You have to keep up with the changing times and technologies, and keep evolving with the styles and looks."
Details
Colourist: Dave Ludlam
Role: Partner/Creative Director Colour
Web: Rascal Post

Baselight colourists & creatives