Meet The Colourist
Chris Rodgers
Colourist, Molinare
Chris Rodgers joined Molinare's DI team as Colourist in October 2014, to focus on TV dramas and factual series. Joining from Splice TV, Chris's drama and comedy credits include Class, Cold Feet and Fungus The Bogeyman (for which Chris received a BAFTA nomination), and his most recent factual credits include Captive and The Fall. Among the big inspirations for Chris was Director Chris Cunningham who was an incredible influence on him, and almost single-handedly made him want to work in post-production.
How did you start out in post and become a colourist?
I became interested in post production whilst studying art at university, and working as a runner during the holidays. To be honest, I wasn't particularly aware of the role of a colourist when I first started out. I would wander into the telecine suites, but they somehow seemed like old technology, and I found myself drawn to the Avid suites instead. I worked my way up through the VT department, and assisted in the edit suites, before learning Avid Symphony and DS and working as an online editor. I often had to do colour correction, and I became increasingly interested in grading. In 2008, I was given the opportunity to help set up Splice's grading department around a Baselight system. By that point grading had really changed since the telecine and linear suites I'd seen before.
Over the last decade, you have created an expansive portfolio of work, particularly for television. What draws you to these projects?
I've always enjoyed the variety of work. Working on a music video is vastly different to a longform drama, but it's these differences that keep it interesting. I think there's potential for boredom and complacency if you're not challenged with different kinds of work. Also, there are certain skills and disciplines that you learn from one that can be applied to another, which is hugely beneficial.
What projects have you been working on recently?
I'm right in the middle of a new 8-part BBC drama called Class. It's a VFX-heavy show set in the Dr Who universe, so is visually very interesting. I'm also grading Silent Witness, and have recently been working on the new series of Cold Feet.
What was the collaboration like between you and Maja Zamojda on the new spin off of Dr Who, Class?
I was excited about this one before the first day of the grade. I had seen a cut, and it felt clear to me that we would develop a strong look. Maja, and the Producer Derek Ritchie, came to me with very clear intentions of what they wanted from the grade, and they saw it as a hugely important part of the process. Maja sent through a whole series of grading and lighting references from films like Fight Club and Drive, and it had already been lit with a lot of colour contrast. They were keen to hit a strong, tonally rich look, but with a slight retro feel and a very particular palette. Derek and Maja were looking for a grade that meant that viewers would immediately identify what show that were watching.
Join In
If you want to participate in our MTC programme, we'd love to hear from you. Contact:
Alexa Maza
e: [email protected]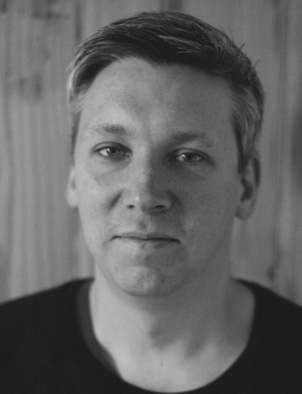 "If used correctly, Truelight Colour Spaces can get you better looking pictures with less effort.

It almost feels like cheating, but it frees up more time to really finesse the grade."
Details
Colourist: Chris Rodgers
Role: Colourist
w: Molinare
Baselight colourists & creatives