Meet The Colourist
Matthew Troughton
Head of Picture Post and Senior Colourist, Creativity Media, London
Matthew Troughton joined London post-house Creativity Media two years ago. He has shaped the look of a wide range of award-winning films including I Am Not A Witch, which won the 2018 BAFTA Award for Outstanding Debut by a British Writer, Director or Producer.
What brought you into colour grading?
I started out just as DI and digital grading was becoming a thing. At the time, I found that the people who knew how to wrangle the (often less than reliable) technical side of the machines also got the chance to get in and develop their creative side. I knew how to manipulate the buttons and cables, so I got to stand on the launch pad a lot quicker than I think I would today. That mix of creative and technical still hits the spot for me now, and means I never get bored.
When did you initially start using Baselight?
My initial adventures in grading were in the wild west of some of the early "new generation" systems: the likes of Final Touch (soon rebadged as Apple Color), Assimilate Scratch and a variety of other systems. The experiences were pretty tough; lots of crashes and limitations that you had to hide and mow through with clients sitting over you! Nonetheless, we got some great creative results out of the systems and began to get a following of producers and creatives.
At the time I realised that in order to scale up, both in terms of business volume and creative results, we had to get a grading system that was both rock solid in its reliability and support, as well as top class in its tools. With this, we could spend the maximum amount of time throwing colour on screen and not get stuck fiddling with buttons and filters. FilmLight's Arthur Johnsen made it possible for a small post house to make the step up, and Baselight has been without doubt our benchmark for that all those years.
Be it grading at Creativity Media, Tech and Twickenham in London or Galaxy in Belgium, it's Baselight that's the gold standard I look for. It makes me sigh with relief when I see it sitting there.
You've been working for two years now at Creativity Media. Could you tell us more about the company and your role?
Creativity Media is based in St. Katherine Docks near Tower Bridge in London, and is primarily focussed on indie feature drama and documentary. We offer full service post across picture, sound and delivery. Creativity Capital also provides finance services.
I've had the privilege to work on and provide grading services for a huge range of genres, styles and budgets, from the action and adventure of 47 Meters Down, Final Score and Stratton, through to some amazing award-winning drama such as I Am Not A Witch, God's Own Country, and a recent favourite soon to be released, VS. (Versus). The company prides itself on not filling the facility with a litany of other work and focusses entirely on just a few films at a time, which allows everyone to really engage with projects in a way that I think is rare. It's the total opposite of the sausage factory approach that sometimes appears, especially if budgets are tight. If we do it – we do it right. Last year we were the busiest film post-production house in the UK.
I work as the company's Senior Colourist, but I also lead picture post as a whole as well as our technology strategy. It's a big chunk of work but I find it hugely enjoyable blending the creative and technical work. In truth, more so now than ever, treating creativity and technology as one – with both driving each other – is critical to the future success of the industry.
Join In
If you want to participate in our MTC programme, we'd love to hear from you. Contact:
Alexa Maza
e: [email protected]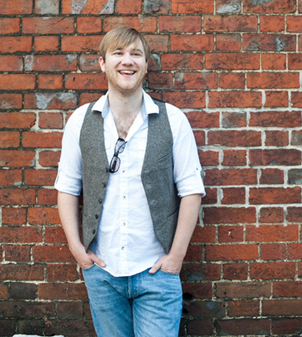 "Ironically, films where you don't want it to look like you have done anything are often the most challenging; inevitably, there is lots to do, especially in marrying styles and crafting the journey of the colour and story across 90 minutes."
Details
Colourist: Matthew Troughton
Role: Head of Picture Post & Senior Colourist
Web: Creativity Media
Baselight colourists & creatives