Meet The Colourist
Dan Coles
Senior Colourist, Technicolor, London
Dan Coles, Senior Colourist at Technicolor London, has a rich experience in grading both feature and TV productions.  He loves the creativity and challenge of grading and creating a 'look', and makes up for all that time in a darkened room with lots of outdoor activity. 
Dan has won two RTS Craft & Design Awards, the latest for his grading work on The Eichmann Show in 2015, and prior to this for his work on Battle for Haditha in 2008. His credits for Technicolor include Victoria, The Collection, The Level, Him, Flowers, VEEP, Grantchester, Endeavour, Capital and The Eichmann Show.
How did you start out in post and become a colourist? Was it something you always wanted to do?
Like many people in post I began as a runner and originally wanted to be an offline editor. I started out at SVC, which specialised in commercials, promos and short form – I remember carrying several huge 35mm film cans into the telecine suite for a Spice Girls promo grade, and hanging around to watch some of the session. So 1997 was when I first became interested, though it was not until I moved to Telecine that I actually trained as a colourist. One of my first jobs there was assisting in the DVD mastering of Fear & Loathing in Las Vegas with Terry Gilliam – at that point I was confident I'd found the right job. It was after Telecine that I became one of the founding members of Pepper, and that was where I started to undertake my own jobs both in long and short form grading. I spent nine years at Pepper, and have now been a senior colourist at Technicolor for nine years, helping to establish them as one of the top UK drama post houses.
You've worked on a mixture of feature and TV productions. How do they differ and which do you prefer?
I love a variety of work – feature and TV yes, but also a variety of genres within those fields. The features I've been involved in (both studio and independents) have traditionally been more ambitious, and allowed more grading time than the TV productions. In recent times though it is harder to draw a line between feature and TV, as many of today's TV productions are incredibly ambitious and bold.
Have you always worked in London? What's the post community like there? Is there anywhere else you'd like to work?
I love working here and feel lucky to be surrounded by so many talented people – both from the post community, and the freelance production community – it is very inspiring!  I still enjoy the buzz and excitement of coming into Soho every day, probably partly because I no longer live in London. Spending so much of my week in a dark room I like to get outdoors and active at weekends – for that reason if I was to choose to work in a different city it'd have to be somewhere with a great outdoors – Vancouver would tick that box!
Join In
If you want to participate in our MTC programme, we'd love to hear from you. Contact:
Alexa Maza
e: [email protected]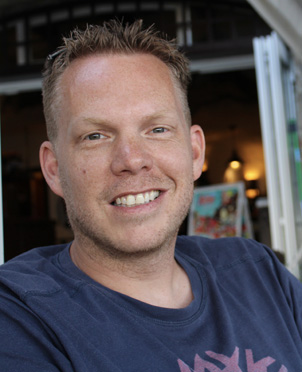 "USS Callister was an incredibly collaborative experience for me and I feel we really pushed some boundaries with the time and effort we put in."
Details
Colourist: Dan Coles
Role: Senior Colourist
w:
Technicolor London
Baselight colourists & creatives