Meet The Colourist
Manuel Canchola
Freelance Colourist, Mexico City
Manuel Canchola is a freelance colourist based in Mexico City. He works on a mixture of advertisements, television and film and uses this variety to continuously improve his skills as a colourist.
How did you start out in post and become a colourist? Was it something you always wanted to do?
I started as a runner at Televisa, where I met an engineer who introduced me to some of the colourists there. I told them that my wish was to become a colourist after watching a video from Alex Bickel. We arranged my schedule accordingly so that while still a runner, after my shift I could go and learn with colourist Saul Ramírez. Saul has become my mentor and best friend since then. And certainly, fundamentally, my dream has always been to be a colourist. Even now, I still love it and just work to be better at it everyday.
Can you say more about Alex Bickel?
He is a renowned colourist who has worked on recent movies such as Moonlight and Lady Bird. Both films won Best Picture at the Oscars respectively in 2017 and 2018. I consider him a great inspiration.
Do you work mostly on advertising, television or movies? Has this always been the case and which do you like most?
I mostly work on advertising projects and on television and movies occasionally. I am trying to improve my skills every day and the variety of genres allows me to learn something different all the time while resolving various issues. I don't have any preference for a specific type of content over another.
Have you always worked in Mexico City? What's the post community like there? Is there anywhere else where you'd like to work?
Yes, I have always worked in Mexico. The post community is great and all the DoPs that I know are amazing, each with his/her speciality. I have learned something new from everyone I have met and worked with. Other places where I would dream to work besides Mexico would be in Europe, LA or NYC. At MPC preferably - that is my absolute dream.
Join In
If you want to participate in our MTC programme, we'd love to hear from you. Contact:
Alexa Maza
e: [email protected]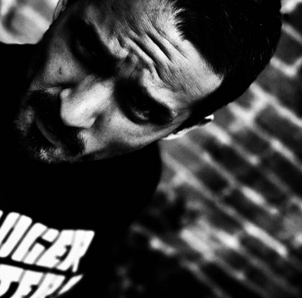 "If there were no trends we'd probably continue having frames like the Lumiere brothers used to have. We always feel a bit nostalgic about the older processes but we have to pass and continue."
Details
Colourist: Manuel Canchola
Role: Freelance DI Colourist
Baselight colourists & creatives