FilmLight's Baselight Used to Grade Sony's "Hotel Transylvania"
Hotel Transylvania, Sony Pictures Animation's monster hit comedy that already broke records at the U.S. box office, went through final colour grading and stereo finishing in full 3D on Baselight. Completed at Colorworks, Sony Pictures Entertainment's digital intermediate facility, DI Colourist John Persichetti used Baselight to apply the finishing touches to the film prior to its worldwide release.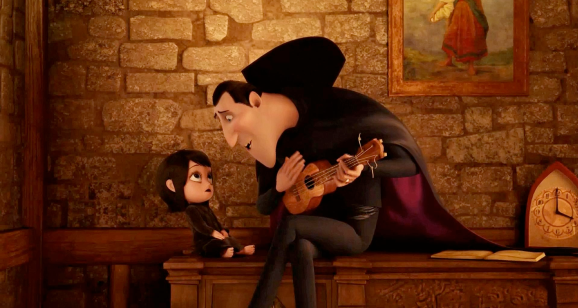 It was the second stereo 3D animated feature that Persichetti has graded on Baselight. He also graded Sony Pictures Animation's hit 2009 film Cloudy with a Chance of Meatballs, the first film finished at Colorworks.
Animation, lighting, effects and stereography for Hotel Transylvania were completed by Sony Pictures Imageworks, who then delivered high-resolution image files to Colorworks via direct fibre link for colour grading and stereo finishing.
The task for Persichetti (who worked in collaboration with director Genndy Tartakovsky, visual effects supervisor Daniel Kramer and 3D stereoscopic supervisor Von Williams) was to ensure scene-to-scene consistency and to finesse details that only became apparent when the film was projected onto a big screen in Colorworks' DI theatre.
"The majority of our work involved fine adjustments," he says, "making a character appear lighter or darker relative to the background, or adjusting the colour of a face."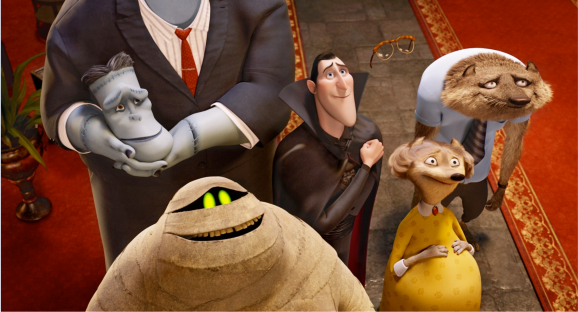 About Hotel Transylvania:
Welcome to the Hotel Transylvania, Dracula's lavish five-stake resort, where monsters and their families can live it up, free to be the monsters they are without humans to bother them. On one special weekend, Dracula has invited some of the world's most famous monsters—Frankenstein and his wife, the Mummy, the Invisible Man, a family of werewolves, and more—to celebrate his daughter Mavis' 118th birthday. For Drac, catering to these infamous friends is no problem—but his world could come crashing down when a human stumbles on the hotel for the first time and befriends Mavis. Directed by Genndy Tartakovsky. Produced by Michelle Murdocca. Screenplay by Peter Baynham and Robert Smigel. Story by Todd Durham and Daniel Hageman & Kevin Hageman.
About Sony Pictures Animation:
Sony Pictures Animation produces a variety of animated entertainment for audiences around the world. The studio is following its worldwide comedy hits—the 2012 monster hit comedy Hotel Transylvania (3D), the 2011 hybrid live action/animated blockbuster, The Smurfs (3D) and the 2009 mouth-watering Cloudy with a Chance of Meatballs (3D)—with The Smurfs 2 (3D) in July 2013 and Cloudy 2: Revenge of the Leftovers (3D) in February 2014. Sony Pictures Animation, in conjunction with Aardman Animations, has produced two critically acclaimed feature films: the CG-animated family comedy Arthur Christmas (3D); and the stop-frame animated high-seas adventure, The Pirates! Band of Misfits (3D). In 2007, Surf's Up received an Academy Award® nomination for Best Animated Feature Film. The division, whose first feature film Open Season led to a very successful movie franchise, is turning 10 this year. Sony Pictures Animation is an operating unit of Sony Pictures Digital Productions.
About Sony Pictures Imageworks:
Sony Pictures Imageworks is the Academy Award® winning visual effects and animation unit of Sony Pictures Digital Productions known for live-action visual effects and dynamic creature and character animation, all-CG animation, and stereoscopic 3D imagery. The company, which is celebrating its 20th anniversary this year, is currently in production on Oz the Great and Powerful, the animated feature Cloudy 2: Revenge of the Leftovers (3D) and the hybrid live-action/animation film The Smurfs 2. Other recent credits include Hotel Transylvania (3D), The Amazing Spider-Man (3D), Men in Black 3 (3D), The Smurfs (3D), Alice in Wonderland (3D) and Cloudy with a Chance of Meatballs (3D).
About Sony Pictures:
Sony Pictures Entertainment (SPE) is a subsidiary of Sony Corporation of America, a subsidiary of Tokyo-based Sony Corporation. SPE's global operations encompass motion picture production and distribution; television production and distribution; home entertainment acquisition and distribution; a global channel network; digital content creation and distribution; operation of studio facilities; development of new entertainment products, services and technologies; and distribution of entertainment in 159 countries. For additional information, go to http://www.sonypictures.com/
Related links
Sony Pictures:
Sony Pictures Animation:
Sony Pictures Imageworks: