Meet The Colourist
Chris Rodgers
Colourist, Molinare
Chris Rodgers joined Molinare's DI team as Colourist in October 2014, to focus on TV dramas and factual series. Joining from Splice TV, Chris's drama and comedy credits include Class, Cold Feet and Fungus The Bogeyman (for which Chris received a BAFTA nomination), and his most recent factual credits include Captive and The Fall. Among the big inspirations for Chris was Director Chris Cunningham who was an incredible influence on him, and almost single-handedly made him want to work in post-production.
How did you start out in post and become a colourist?
I became interested in post production whilst studying art at university, and working as a runner during the holidays. To be honest, I wasn't particularly aware of the role of a colourist when I first started out. I would wander into the telecine suites, but they somehow seemed like old technology, and I found myself drawn to the Avid suites instead. I worked my way up through the VT department, and assisted in the edit suites, before learning Avid Symphony and DS and working as an online editor. I often had to do colour correction, and I became increasingly interested in grading. In 2008, I was given the opportunity to help set up Splice's grading department around a Baselight system. By that point grading had really changed since the telecine and linear suites I'd seen before.
Over the last decade, you have created an expansive portfolio of work, particularly for television. What draws you to these projects?
I've always enjoyed the variety of work. Working on a music video is vastly different to a longform drama, but it's these differences that keep it interesting. I think there's potential for boredom and complacency if you're not challenged with different kinds of work. Also, there are certain skills and disciplines that you learn from one that can be applied to another, which is hugely beneficial.
What projects have you been working on recently?
I'm right in the middle of a new 8-part BBC drama called Class. It's a VFX-heavy show set in the Dr Who universe, so is visually very interesting. I'm also grading Silent Witness, and have recently been working on the new series of Cold Feet.
What was the collaboration like between you and Maja Zamojda on the new spin off of Dr Who, Class?
I was excited about this one before the first day of the grade. I had seen a cut, and it felt clear to me that we would develop a strong look. Maja, and the Producer Derek Ritchie, came to me with very clear intentions of what they wanted from the grade, and they saw it as a hugely important part of the process. Maja sent through a whole series of grading and lighting references from films like Fight Club and Drive, and it had already been lit with a lot of colour contrast. They were keen to hit a strong, tonally rich look, but with a slight retro feel and a very particular palette. Derek and Maja were looking for a grade that meant that viewers would immediately identify what show that were watching.
How was the look developed with the filmmaker? How did the material inspire you?
The great thing about Baselight is that I was able to create the intended look pretty quickly. This wasn't a straightforward grade, but I also didn't want to over-complicate things and make it fiddly and complex. There were some new tools like Midtone Saturation and Colour Cross Talk that helped me, and there was a moment fairly early on the first day where we all agreed that we had found the look of the show.
How did you develop the look for Class to ensure it had a different feel without losing the spirit of the Dr Who series?
I approached Class without any preconceptions of what Dr Who looked like. Class is an interesting one, in that it is part of the Dr Who universe, but is very much its own show. This is reflected in the writing and themes, so we wanted to embrace doing something different, and create a unique feel. It has darker themes (and more blood!) than Dr Who, and we were mindful that the target audience would be familiar with the bolder look of some American dramas on Netflix, so we wanted to embrace that and avoid playing it safe.
Is there any type of project you like most?
Honestly, no. Whatever the project, it's all about getting the most from the images put in front of you.
In your opinion, what natural skills do you think lend themselves to being a successful colourist in your field?
I'm not sure that I agree with the idea that some people naturally have an innate gift for grading. Like with anything, becoming a good colourist is all about practice and learning from mistakes and bad experiences. Certainly having an interest in film and visual art is pretty vital. Ideally, you would be creative, technical, and good with people.
What advice would you give to someone looking to start a career as a colourist?
I would pass on the same advice that wa given to me 15 years ago; if you know that it is what you want to do, then go for it because it's the best job in the world. If you have any doubt at all though, don't bother, as it can be a long and frustrating path before you finally get the opportunities you want.
What makes for a good day at your desk?
To feel like you've really contributed something to the show or film, where everyone has been pulling in the same direction.
Tell us about your DI suite and Baselight set-up? Can you tell us more about your collaborative process with the editorial and VFX teams at Molinare?
There are five grading suites at Molinare, and we move from suite to suite depending on the project. There is a variety of room configurations – some with OLED monitors and a larger screen for clients, and theatres set up for projection. Then there is of course our 'Jack Cardiff' theatre, which is quite an incredible space. It's the largest and most opulent grading theatre I've ever seen. All the Baselight systems are networked, so projects can be picked up in any room. We have a DI team as well who handle a whole range of tasks like conforming, VFX updates and deliverables. It's a very Baselight-centric facility, and becoming more so as we start to incorporate Baselight for NUKE with our VFX department who we work  with on a number of productions.
What's your single most favourite thing about Baselight?
Well, I know it's an old one, but I love the Film Grade. It feels like such a natural and organic tool, and surprisingly I've not really seen anything like it in other grading systems. I have a feeling that Base Grade might take top honours once we move to version 5.0 though.
Can you describe if/how Baselight increases your productivity and creativity?
Top of the list for me would have to be the developments around colour management with Truelight Colour Spaces. If used correctly, I find that it can get you better looking pictures with less effort. It almost feels like cheating, but it frees up more time to really finesse the grade. The Blackboard panel is incredibly well designed, and makes grading sessions more enjoyable and interactive for everyone as you spend less time looking at the GUI and more time looking at the image in front of you. I'm increasingly using Baselight to composite and carry out tasks that would've been considered VFX not that long ago.
What are the current challenges in getting the look you want?
If the target look for the grade hasn't been considered from the point of shooting and lighting, then it will almost always be a struggle to make it work and feel natural. Problems with colour management on-set and in the edit can also pose a challenge. It's not uncommon for a client to resist moving too far from what they're used to, and if, for example, they're used to LogC displayed directly on a monitor, then getting the contrast back in can be something they're uncomfortable with.
It may vary from project to project, but how early do you get involved in a production?
Yes, it does vary hugely, but I like to be involved as early as possible. At Molinare, we're keen to do camera and lens tests before anything is actually shot. It's really useful for all involved to discuss the intended look, ideally discussing and developing it before the grade itself begins.
So what do you like to do after you have been in a darkened room all day?
I like to move from one darkened room to the next. I love going to the cinema and watching films at home. I've got two young children who keep me busy and remind me that work isn't everything.
What's your favourite film/ commercial / music video?
I hate to pick, but if I have to, I'm going for Taxi Driver (completely blew me away when I first saw it) / XFM: Clip Clop / Windowlicker: Aphex Twin
If you could have graded any movie/commercial/TV episodic/music-video in your lifetime, what would it be?
Really hard to pick, but Bridge Of Spies is the best looking film I've seen in years. Would've loved to sink my teeth into that one.
You may have noticed that Chris Cunningham directed both my favourite music video and commercial.  He was an influence on me, and almost single-handedly made me want to work in post-production.
If you had to swap roles with someone in another department for the day, which department would you choose?
Just one day? I'd love to do some sound-design or record some Foley. That's got to be fun right?
Who is your favourite actor, and why?
My favourite of all time has to be Robert DeNiro, but currently I'd have to go for Joaquin Phoenix.
What is your favourite colour? Why?
I feel I should say I don't have a favourite, and that I'm always looking for a good mix of colours. But the real answer is blue. Boring right?
I'm still very much in the thick of it with a few projects at the moment, but I'm looking forward to Crackanory which starts soon, as well as Waiting fore Andre for Sky. Comedy is great fun to work on. There are also some really interesting feature documentaries with some returning directors, but you know what it's like – I'm not supposed to talk about these things ;-)
Join In
If you want to participate in our MTC programme, we'd love to hear from you. Contact:
Alexa Maza
e: [email protected]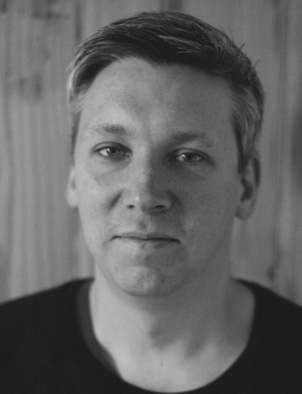 "If used correctly, Truelight Colour Spaces can get you better looking pictures with less effort.

It almost feels like cheating, but it frees up more time to really finesse the grade."
Details
Colourist: Chris Rodgers
Role: Colourist
w: Molinare