Meet The Colourist
Clinton Homuth
Senior Colourist, Artjail, Toronto
The third of six boys from the farm town of Exeter, Ontario, Clinton Homuth's love affair with all things artistic began with an intense interest in storytelling which quickly expanded into the realm of film.
After finishing a post graduate diploma in post-production at Humber College, he entered the post-production world. Colour was a perfect match with its technical inclination and ability to influence storytelling, and within just five years of assisting and grading, Homuth made the jump into the colourist's seat. 
Homuth is now Senior Colourist at Artjail, primarily based at its Toronto facility.
How did you become a colourist?
In 2010, fresh from post-production school, I joined Notch, Toronto's first short form colour facility as an assistant colourist under Bill Ferwerda. He spends his time on A Handmaid's Tale over at Deluxe now.
In 2013 I moved to Alter Ego Post under Eric Whipp of Mad Max: Fury Road fame and started my transition into a full-time colourist role by 2014. In 2018, after a few years honing my craft, I moved on to helm the colour department at Artjail in Toronto and New York City.
VFX artist Steve Mottershead founded it in New York in 2008 as a VFX boutique. Over the last decade it is steadily grown from the original three member team to 17 talented artists and support staff in New York, plus a second office in Toronto.
What I like about Artjail is that it has always focused on work that is creatively rewarding. It manages a balance of big brand work with art films and music videos. And it has stayed reasonably small, meaning it can give the personal touch to the jobs it takes on.
What sort of work do you enjoy at Artjail?
I recently finished a spot for Lincoln with our CG department that was a fun and challenging experience: the only live action footage was the tight shots of various features of the vehicles. I also did a bit of VFX heavy work on spots for Realtor.com, Virgin Mobile and Geico.
VFX jobs can be very rewarding as you usually get lots of time to digest the same shots over and over as the versions update. Becoming a collaborator in the actual physical creation process is always exciting and a departure from the norm.
I like to conceptualise grading as an I/O process in that I have a certain set of data to work with and I have a destination in mind. That destination is rarely just my idea: it's usually an amalgamation of what the art director, cinematographer, director, editor and I want.
I usually build out my grades with Base Grade/Film Grade first, adjusting for bias. I then move on to Video Grade, making overall adjustments that I can't get out of Base Grade/Film Grade.
After I have the base in a good place I start experimenting with the palette, trying to tie things together stylistically either through Hue Angle or Hue Shift – usually a combination of both. After that I apply finishing touches to the picture, like grain, halation, texture highlights, sharpening, denoise and more.
What is your approach to grading different genres?
I thoroughly enjoy the exploratory nature of music videos, fashion films and short films. They provide such a fulfilling exploration of the depth of palette possibilities.
That work always feeds into the commercial world, not only through clientele but through the lessons learned in that world. If I try a technique or look on a music video you can be sure it makes it into my arsenal for the commercial world in one form or another.
Commercial work is interesting in that you really get to dig into a few shots and explore bold palettes. Nothing is quite like a 60 second spot that you have all day to craft.
Feature films meet somewhere between the two. You can't get away with as much exploring as you can on music videos or shorts, but you do have to have a wider approach to the process so you can't get as hyper-specific as you do in commercials. The look development process for feature films is one of the most creatively rewarding processes. You get a chance to really try and push the envelope and work back from there.
What's the best thing about Baselight?
Being an overwhelmingly visual person, the user interface of Baselight – and in particular the layer management – is a real positive. I like to look at my whole spot, all the shots I worked on the most and all the shots I worked on the least. Copying elements from one stack to another is super easy as a result. I find myself moving a lot faster which just means more time to explore.
The colour management system (CMS) of Baselight is phenomenal. Compared to other grading solutions where the CMS seems to be pretty far down the priority list, having the ability to actively change it and explore the different gamuts in relationship to the material you are working on is a major benefit.
Having the confidence of a solid colour infrastructure in Baselight really helps give me peace of mind when working on spots with various colour spaces at play. Not everyone has the luxury of days of pipeline development for any given project. Most of the time our turnaround for when we get material to when the job starts is less than 48 hours. Having the flexibility to change the colour space at any moment is a great feature that I can't imagine working without now.
The third and best feature I would say I like about Baselight isn't actually Baselight itself but rather the team at FilmLight. In a post world where software is mostly made for mass prosumer use, it's nice to have a relationship with a company that takes its users into consideration.
FilmLight is really trying to give not only the best toolset but also the most flexible. In the colour world we all understand that everyone uses the tools a bit differently, so if there is more flexibility in the tools there is more diversity in the results.
Have you worked much with the BLG pipeline?
The possibilities of BLG are very interesting. I would love to not have to render 35 different passes of a shot as the CG gets updated – and I'm sure everyone else in the process would appreciate that as well.
As far as integration with VFX goes we seem to be at a weird stage where colour hasn't really found its place before or after VFX. It would be nice to move to the more floating version where the infrastructure burden can be lifted a bit.
Are you using the texture tools in Baselight?
I'm a really big fan of using Baselight's tools in combination with one another. Using blending modes to smash a bunch of various looks together is a large part of my experimentation and look development process.
You really don't know what you can do with any set of material until you really try and push it in all kinds of ways. I find it eventually speaks to me about what it wants to be. Having the ability to easily play with all that makes the enterprise more fun.
The Texture Highlight tool has pretty much replaced a task that I would normally do to a lot of the highlights. The problem it solves has always been something that bothered me about digital imaging and it's nice to see FilmLight ahead of the curve here. Watching FilmLight grow to the point where it can deliver a tool that some artists didn't know they needed until they used it was a breath of fresh air for sure.
Join In
If you want to participate in our MTC programme, we'd love to hear from you. Contact:
Alexa Maza
e: [email protected]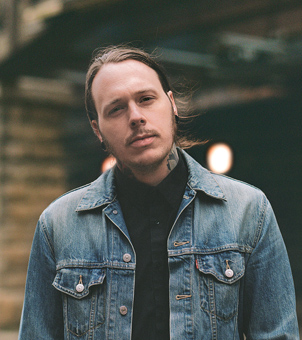 "Not everyone has the luxury of days of pipeline development for any given project. Having the flexibility to change the colour space at any moment is a great feature that I can't imagine working without now."
Details
Colourist: Clinton Homuth
Role: Senior Colourist
Web: Artjail