Meet The Colourist
Diana Cuyàs
Colourist, Ymagis, Barcelona
Like its rue La Boé́tie lab in Paris, Ymagis digital lab in Spain offers advanced technical services to local producers and distributors, as well as to international producers with Spanish operations.
Colourist Diana Cuyàs explains her background and the work of Ymagis in Barcelona.
How did you start out in post and become a colourist? Was it luck or a ready mapped out plan?
I started with an internship at a post house during my last year at university. When I first stepped into the facility, I knew I wanted to work there. I began at the bottom and spent my free time learning about post production. Within a few months I could finally move up and get a job in the video tape department. Then I became an editor and started to do conforms. This allowed me to work closely with the colour grading team. I ended up as a telecine assistant and, from there, a colourist.
So it was not really planned: for me it was more about being there, loving what I was seeing and taking the opportunities when they came along. It was not luck – it was just work.
What sort of content do you work on?
Nowadays most of my work is on feature films, but I have also worked on documentaries, short films and commercials.
What projects have you been working on recently?
One of the most exciting projects I have recently worked on is 10,000km, a small indie film but backed by great talent. It starts with a single 24-minute shot, with the characters moving between three rooms, so the grading was particularly difficult. I worked closely with the DOP, Dagmar Weaver-Madsen – she's great!
The film has won lots of awards and mentions in festivals, from SXSW in the US to the Málaga International Film Festival here in Spain. It also won best new director for Carlos Marques-Marcet at the Goya Awards, so we are really proud of our work on it.
How do you collaborate with a director and DOP?
One of the most important things for me as a colourist is to have a sense of what the DOP and the director have in their minds.
Most of the time we are talking about feelings, so it is important to understand how they express those feelings. Then I try to reproduce that in colour. Once we get that understanding, everything gets usually smooth.
What makes for a good day at your desk?
It is being able to get through a bunch of complicated scenes, and at the end of the day see everyone happy. When the director, the cinematographer and I are all pleased, it's an amazing sensation.
What skills are needed to be a successful colourist in your field?
I think it is a blend of a lot of skills. Creativity is important: you have to talk with the DOP about the look and feel that the work is to express.
Technical skills are also in there for sure. It gives you confidence while working, and allows you to focus on the creative and social parts of the work.
Because yes, social skills are a plus, so you can create a comfortable working atmosphere in the room. It can get stressed sometimes because there are important decisions to be made. I think it is important to stay relaxed and calm to get the best from everyone.
Tell us about your DI suite and Baselight set-up?
Ymagis built a state of the art grading suite, set up around a Baselight TWO system and a Blackboard 2 control panel, which I love. We have a 4K Christie projector and a flat 5m screen.
Audio is also important, and the room has Atmos as well as 7.1 audio.
Complementing the Baselight TWO is a Baselight ONE system for rendering, exports and other routine tasks when the main suite is busy. That makes for an efficient workflow.
All of our data is shared using a SAN, so everybody can work easily with all the media at any time.
What does Baselight give you that other systems cannot?
What I love about Baselight is the way it manages colour spaces. I think that Baselight gives the best results you can achieve from any raw image; it's truly awesome how easily it mixes different source media with different resolutions, aspects and colour spaces.
And I love the retiming tool in the last upgrade, which has been amazingly useful in one of our latest projects where we needed to work with speed curves and a lot of speed changes; it is a powerful and easy tool, and it has enabled us to recover all that information from the editing suite directly into the timeline and refine it! It really works beautifully for us.
What are the economic benefits of using the Baselight grading system?
In general terms, it helps me to be more efficient during grading. Because it's reliable and powerful, I can spend my time in front of the picture working on the creative part of the job, helping the filmmakers realise their vision.
What are the current challenges in getting the look you want?
Most of the times, I am involved in projects from the pre-production stage, so I already have had the chance to talk to the director and DOP along the way, before the shooting and during the editing process, about the look they want and what has to be the role of the grading in their production.
As for the look challenges, well, it mostly depends on the DOP's own workflow. More and more, DOPs tend to light everything with a deep sense of purpose of what they want; in those cases, the look has more to do with textures and sensations, making it feel organic and film-like and avoiding the digital look of some cameras. I usually try to spend some time before the session working on different looks, even crazy ones, just to feel the behaviour of the shots…
With the gap closing between production and post, do you find yourself getting more involved at the start of a project?
This is a team effort. At Ymagis, I am surrounded by professionals who understand the importance of pre-production. We read scripts, and help producers, directors and DOPs as much as we can.
We encourage them to make tests before shooting, try to work with the editors way in advance, and look to answer any technical concerns they may have about post. We try to be as involved and helpful as we can.
What do you like to do after you have been in a darkened room all day?
As I live near the sea, I love going to the beach or to the pool.
I also enjoy hanging out with my friends, and listening to live music.
I am always checking the work of well-known colourists and cinematographers, checking who has graded every video and movie that I like. Some of my best friends are also colourists, so we spend a lot of time talking about this – we are a bit nerdy about it.
If you had to swap roles with someone in another department for the day, which department would you chose?
I have already worked as an editor. I would love to be part of the camera crew on a shoot, just to know more about the other side!
Who is your favourite actor, and why?
I'm a huge fan of Edward Norton. I love his ability to transform himself in each film. I really like actors who are able to look and feel so different from one film to another.
What's your favourite TV series?
I am a bit addicted to television series. I love Game of Thrones, True Detective, Breaking Bad, American Horror Story, The Killing, Better Call Saul – I love the colour in that one – and many more.
Join In
If you want to participate in our MTC programme, we'd love to hear from you. Contact:
Alexa Maza
e: [email protected]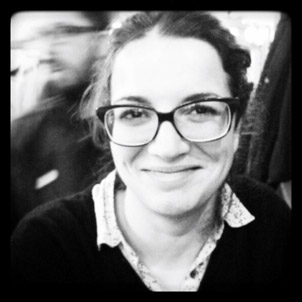 "I love the way Baselight manages colour spaces. It's truly awesome how easily it mixes different source media with different resolutions, aspects and colour spaces."
Details
Colourist: Diana Cuyàs
Role: Colourist
w: Ymagis