Meet The Colourist
Jean-Clement Soret
Global Creative Director of Colour Grading, MPC, London
Jean-Clement Soret is one of the top grading artists globally.
His portfolio boasts a number of big brand commercials and feature films like the recent Danny Boyle thriller Trance. His credits also include Slumdog Millionaire, 28 Days Later, The Other Boleyn Girl, Sunshine, Mandela and ads such as Philips Carousel, Three Mobile The Pony, Paralympic's Superhumans and Vodafone's The Kiss.
How did you start out in post and become a colourist? Was it luck or a ready mapped out plan?
A bit of both. I studied audiovisual technology at school. As a teenager, I was already passionate about video, sound and technology. I started my professional career at the French laboratory and post-production facility, Éclair. This is where I learned everything from telecine to the making of final film prints and masters for television and cinema. I became a telecine colourist and after three years working on feature films I eventually moved to music videos and commercials.
What sort of content do you work on?
A bit of everything. Colour grading for advertising probably represents 80% of MPC London's creative business. I work on two to three movies a year, a few music videos and I have just finished the Babylon TV series pilot for Danny Boyle. We are a family of five colourists and three assistant colourists who work together and exchange ideas.
Colour grading is still very much a one-man show: the creative agencies or directors typically say whom they would prefer to work with. Over the years, like any other colourist, I have built a clientele of directors who enjoy working with me because of my creative input or problem-solving skills and experience.
Do you like such a diversity of projects?
Absolutely. Some colourists prefer to work solely on films, commercials or episodics, but I enjoy the variety of genres. When you work on long form projects – movies – you usually have more time, so you can go deeper into distinctive looks, spend time editing your work, and experiment with things. With commercials, your decisions tend to be pretty much instant, and every day is a different project.
What projects have you been working on recently?
A few of my recent projects include: H&M Swimwear Collection for director Johan Renck, John Lewis 150 years for Dougal Wilson, Stella Cidre for Wim Wenders, Samsung Gladiator for Nathan Price, Three The Ride for Traktor, Lacoste for Seb Edwards, Fujitsu for Thomas Mankovsky, Waitrose for Tom Tagholm.
On your latest projects, what was the collaboration like between you and the cinematographer, director and DoP?
On commercials, very often you talk exclusively with the director and the agency creatives. On movies, I work mostly with the DoP and the director. However, on the last two movies I worked on - The Keeping Room with director Daniel Barber and Mandela with Justin Chadwick - the DoP was busy on another project. Daniel and Justin were happy to handle the DI.
Can you tell us more about Danny Boyle and your long-term professional relationship with him?
We met on 28 Days Later and since then we've done all of his films together. His latest, Trance, was graded on Baselight over a period of four weeks and was released in March 2013.
There is a lot of creative freedom and confidence between us. We trust each other's ideas and inputs. When I'm working on his films he usually comes by once in the morning for the day's brief and to review whatever he has not seen, and then comes back in the evening. Director of Photography, Anthony Dod Mantle, is the one sitting with me in the dark room most of the time.
What advice would you give to someone looking to start a career as a colourist?
I regularly train or mentor beginners and feel that MPC is a fantastic place to learn, mostly due to its international reputation. We value the quality and the attention to detail. To someone looking to start a career as a colourist I'd say that it is important to forge your experience in an enjoyable place, and to get as much feedback from experienced colourists as you can.
Tell us about your DI suite and Baselight set-up. What specific BL system are you using and how does it fit into your workflow?
Our DI suites are relatively traditional and relaxed, with a 'living room' viewing environment. Our rooms are equipped with a Dolby PRM monitor and we have five Baselight systems in total that we use constantly for grading, finishing and conforming. We work a lot for VFX companies that do not offer grading, both in London and abroad.
What's your single most favourite thing about Baselight?
The auto-tracking tools in real time are absolutely brilliant and I use them a lot. That's part of colour grading. Before, a colourist was just applying contrasts or colours, but anybody can do that now in simple software. We have to reinvent ourselves, move on and do more refined work. That's what advanced tools, such as shapes and tracking within Baselight, allow me to do to get to a very fine and attractive image.
What does Baselight give you that other systems cannot?
Again, the shapes and auto-tracking are so precise and easily editable that you can reach a degree of perfection. To my knowledge no other system works to that degree of finesse.
Can you describe if/how Baselight increases your productivity and creativity?
We manage a large number of different projects every day, with demanding production schedules. A commercial sometimes need to be completed in one day. Older projects are re-edited and changed, and there will be a back and forth with the agencies to get to the finest final version. Basically, we're hopping between every project constantly.
This is where Baselight is a time and productivity saver. Because the system is extremely flexible and powerful, the rendering is extremely fast. You can work on several projects in a day without waiting for the images to move around or for extensive rendering time. Also, with the new render queue, you no longer wait for Baselight to finish rendering before you start the next operation. You can also produce multiple deliverables from the same scene simultaneously.
Do you enjoy working directly with the raw data within Baselight? What are the benefits?
Baselight speeds up our creative DI pipeline by playing, grading and rendering directly from the original native raw files, without needing to transcode them first. It is reliable and very fast.
So what do you like to do after you have been in a darkened room all day?
Jump on my bike, ride home and enjoy family time!
If you could have graded any movie/commercial/TV episodic/music-video in your lifetime, what would it be?
Well there are some movies, ads, music videos I wish I had graded but I can't complain, I have had an amazing time these past 25 years.
What is your style of grading?
I don't have a particular style. I like textures, such as grain as it gives more authenticity. I'm not a fan of looks that are too plastic. But this doesn't necessarily apply to every project I work on; sometimes you need to push your personal tastes aside to get into the ideas and vision of the director.
What is your favourite colour? Why?
I'd rather enjoy a palette of harmonious colours, which blend together.
I like people who have passion and who are committed.
The French chef, Paul Bocuse, at 83 years old still works, cooks and is always investigating new ways of cooking. His restaurant in Lyon has had three Michelin stars for over 43 years, making it the restaurant to have the longest period of consecutive years with such an honour.
In a completely different area, but with the same concept of passion and perseverance, film director Woody Allen is fascinating. He seems to push his independent ideal as far as it will go, creates constantly - and his writing is extraordinary.
If you had to swap roles with someone in another department for the day, which department would you choose?
I'd be a sound engineer, or do sound design. This is what I wanted to be – I just got diverted!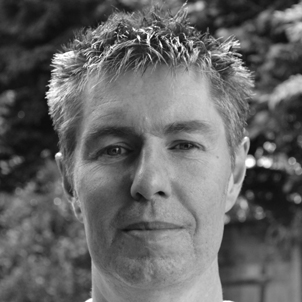 "The shapes and auto-tracking in Baselight are so precise that you can reach a degree of perfection.
To my knowledge no other system works to that degree of finesse."
Details
Colourist: Jean-Clement Soret
Role: Global Creative Director of Colour Grading
Company: MPC, London
w: MPC