Meet The Colourist
Jérôme Cloutier
Colourist, MELS, Montreal
A well established Canadian colourist, Jérôme Cloutier started his career as a Flame artist working in advertising before moving to colour grading at an advertising post house in Montreal. He has since worked on a range of feature films and television episodics at MELS. He completed his first feature film grade on Whitewash, a film shot by André Turpin and directed by Emanuel Hoss-Desmarais in 2012.
Thereafter he met Canadian actor and director Xavier Dolan, and worked with him to grade his last four movies including 'Matthias and Maxime', which was in competition at the 2019 Cannes Film Festival.
I was always very curious about pictures. I loved painters and photographers. I had a black and white dark room in my parent's basement, and I was always experimenting with Photoshop and photo retouching in general. Then I studied post-production and got a job as a junior Flame artist working in advertising. We take it for granted but all that digital cleanup is crazy hard work… and often invisible.
When I came in contact with colour grading, like most people, I was fascinated with how much impact it had on the mood, the texture, the structure. I was amazed by how you could completely transform an image in mere seconds.
Half-seriously, I like to say that colouring is minimal effort for maximum results: in five minutes the impact you can have on a project is enormous!
How did you start your career in colour?
I slowly abandoned compositing for colour grading. I started a tiny colour department (just me) at an advertising post house in Montreal. Up until then, they were doing only edit and VFX, as handling film stock was too expensive. The shift to digital created an opportunity for us. And I gradually developed a relationship with directors and DPs, mainly in advertising at first.
Do you remember the first project you completed on Baselight?
André Turpin and Emanuel Hoss-Desmarais, with whom I had collaborated on many commercials, offered me a first feature film, Whitewash. It's a super nice wintery tale about a guy running from his conscience. André shot 2-perf 35mm. It was beautiful. Perfectly shot. It was so easy, the perfect project to start on Baselight. To this day, I owe André so much. He's been very important in my career.
How do you think your profession has evolved over the course of your career?
The digital era has brought up so many questions about image handling in general. It has been refined over the years, and there are always better, newer way to do things. The role of the colourist, I feel, is to make sure the integrity and handling of an image is maintained and optimised. Also, ironically, I do an increasing amount of minor compositing to help refine shots and save some VFX time.
What has been the most challenging project you've worked on?
I can't think of a specific one, but there are times where you get to the end of the day and it feels like a week went by. But no matter how much correction I add, or changes I make, I know the system is always holding up. I have to say, the reliability and solidity of Baselight always helps me get through those stressful days.
You've worked on the last four movies from one of the most talented filmmakers of the 21st century, Xavier Dolan, including 'Matthias and Maxime'. What is your collaboration like with him?
I totally agree about Xavier. His talent is so visible in the colour room: he has a great eye, he knows exactly where he's going, what he likes, or dislikes. I love working with him because he makes me so much better.
Xavier has a bright primary colour palette in his films. It must be very interesting for you as a colourist, could you tell us more about it?
We approach the grade from a scene point of view, never from a shot point of view. It's never about making a single shot perfect, but rather finding the fitting tone for a scene. So his indications are often very broad as are my suggestions. I think this leads to a picture with a strong personality, without being overcooked.
Would you say that his colour choices are aesthetic or more symbolic?
I think he makes decisions based on what he feels rather that what it means in any specific doctrine. We work in a very intuitive way.
How did Baselight help you to achieve those looks?
It's not about a single tool – it's about everything. The design is so good. The tools, the timeline, the colour management, the Blackboard panel, the Cutview… I could go on.
When I grade, I'm super focused on the thoughts or requests of the director or the DP. Sometimes the correction is done by the time they finish articulating the problem. I want them to fully accomplish their vision through my work. For me, Baselight is essential in achieving this.
You worked on two movies in competition at Cannes this year: 'Matthias and Maxime' and 'A Brother's Love'. Could you tell us more about this last project?
I love this film! It's Monia Chokri's first feature. It's about a super-cynical woman trying to grow up despite a terribly lacking sense of responsibility. She's overly dependent on her brother, both emotionally and financially. Monia's direction is so funny and charming. Art direction, costume, music – everything has such a strong personality. Monia's touch is everywhere, and it looks like nothing else.
Josée Deshaies shot the film in 16mm, mostly in winter. She is so precise and her work is so immaculate. She knows exactly what she is doing. The palette goes from blue to pink. It's quite rich and saturated, but we didn't want the 16mm to feel rough. I think it's still soft and creamy, at least most of the time. The shadows are not too dense. I like the warm and natural skin tone we went for. I used the Colour Crosstalk to shift the hues of some colours – the pink, the green, the cyan – in an attempt to recall the palette of Douglas Sirk's 1950s Hollywood melodramas.
Can you reveal what projects you are working on at the moment?
Because of the weather, film and TV production is cyclical in Montreal. Shooting when it's warm; post-production when it's cold. In early June, I finished my last feature for the winter-spring cycle but I'm doing more commercials these days. A lot of projects are in production right now, so I did a lot of prep work with the crews setting up looks and LUTs for the set, and doing test grades with the material to make sure everything is on track. I like to stay near by when they shoot. The final grade is more accurate and straight-forward that way.
Do you have a particular goal you would like to achieve by the end of your career?
Peace of mind. But I know it's a lot to ask…
What is your favourite colour and why?
At great risk of being cheesy, I would say that I like how the sun colours things when it's low on the horizon. It always seems so surreal. The deep blue sky, a little past sunset, is also pretty awesome – literally.
Join In
If you want to participate in our MTC programme, we'd love to hear from you. Contact:
Alexa Maza
e: [email protected]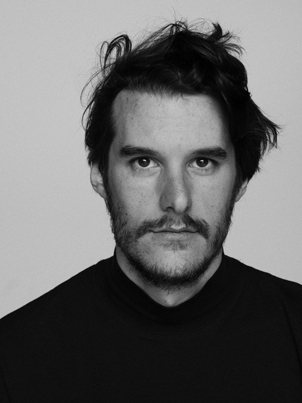 "When I grade, I'm super focused on the thoughts or requests of the director or the DP. I want them to fully accomplish their vision through my work.
For me, Baselight is essential in achieving this."
Details
Colourist: Jérôme Cloutier
Role: Colourist
Web: MELS