Meet The Colourist
Jill Bogdanowicz
Senior Colourist, Deluxe
Jill Bogdanowicz has brought her unique talents to such films as The Grand Budapest Hotel, Gran Torino and Ted, among many others. Before joining the Deluxe team, she worked at Modern Video Film and before that at Technicolor and Kodak.
Her father was a senior film colour scientist for Kodak, and her grandfather developed one of the first 3D stereoscopic cameras. Her sister, Corinne Bogdanowicz, is also a well-respected colourist in Hollywood.
Jill takes us behind the scenes of Ghostbusters for a glimpse at an aspect of filmmaking most audiences take for granted.
What was it about the art of colouring that first attracted you to the work?
I have a background in painting. I started as an intern at Kodak in Rochester, New York, while I was in college and learned all the technical aspects of digital color correction there. At the time, Kodak owned Cinesite in Hollywood, and after I graduated with my art degree I went out to California to be an assistant on the Coen Brothers' Oh Brother, Where Art Thou? which was shot by Roger Deakins (ASC, BSC). This was the first movie to finish entirely with the digital intermediate process. I basically worked my way up from there.
I think I always bring my art and photography background to the work I do. I also have a minor in physics from college and I use that technical background – the physics and colour science – to help make the most of a grading system's colour toolset.
What sort of content do you work on nowadays?
I mostly do movies now but I do still work on some TV series and pilots. I enjoy working on diverse projects; the variety allows me to meet all types of people and it mixes up the fun – it makes for a tight schedule some days but everything always works out in the end!
Just recently, you graded the supernatural comedy Ghostbusters. Can you describe your experience creating the look of this project with Baselight?
This movie was shot beautifully on the ARRI Alexa camera by cinematographer Robert Yeoman (ASC). On my end, we had material in several different formats. We had full resolution Alexa source media, and VFX work that was output in 2K.
Within Baselight, we were able to mix different source media with different resolutions, aspect ratios and colour spaces, and easily map the different formats: the capacity to handle such a wide range of input and output formats and resolutions in such a seamless way, to me, is one of the main strengths of Baselight.
I really enjoyed using Baselight's video grade tools as a starting point, as well as being able to create multiple windows within a single layer. I did a lot of very intricate beauty work on Ghostbusters, so being able to draw such articulate shapes and use Baselight's automatic area tracking system to track the shapes I'd created made it an excellent tool for this project.
What was the collaboration like between you, Director Paul Feig and Cinematographer Robert Yeoman on Ghostbusters?
We didn't want to mimic the look of a typical comedy, which is sometimes a bit too bright for my tastes. So overall, we built a grade for the movie that was very rich, elegant and filmic with more saturation than you'd expect from a traditional 'comedy style'.
I worked with Robert Yeoman really closely. First I spent some time developing different looks, just to get a feel of the shots and get close to the look I knew he wanted. From there, he came in to help refine everything. Paul Feig and editor Brent White came in often too, and the VFX teams were quite involved as well.
It's been 30 years since the original franchise; would you say that this Ghostbusters is a fresh take on the supernatural comedy or did you develop similar looks?
This version is truly independent of that one. The only correlation maybe is the fact that the filmmakers wanted a film look – elegant and not over-saturated – which is like the original Ghostbusters because it was shot on film.
Were you involved in the movie's production at all?
I did tests from the pre-production stage, before the team started shooting, to help determine what camera was best to use. We ended up shooting on the Alexa camera – which was definitely the best choice for this project.
Can you tell us more about your collaborative process with VFX on that movie?
I actually did all the VFX reviews on the Baselight system in one of our DI theatres so everybody could see them on a big screen. All together, the production team, the VFX supervisors and I would look at the VFX work and review it from there. I'd do some colour tweaks as well to help finalise some of the visual effects too.
I really like it. I think that it can be different for every movie. It's another tool to use to enhance the image. Technically (and if you have the choice as a colourist), I would rather start grading in HDR, rather than in SDR, because it is the larger colour space; then you can create the other versions from there without any surprises.
With HDR you see colours that you didn't see much before: blue skies that weren't so blue, detail in the highlights are retained, and detail through the blacks are also enhanced. The way I manage HDR on my current projects is using some beautiful lookup tables that we have. They get me to a great starting point. But it's only a starting point. There's always some re-interpreting that has to happen when you're working with significantly different dynamic range.
What do you like most about Baselight and what tools were particularly beneficial?
I definitely love the tracking in Baselight; it is so fast and accurate. I also enjoy all the intricate window shapes, which help when refining the image, especially when I'm doing a multitude of beauty work.
Currently I'm finalising the HDR version of Ghostbusters and then I've got some very exciting features coming up – but it's a little early to talk about them.
Join In
If you want to participate in our MTC programme, we'd love to hear from you. Contact:
Alexa Maza
e: [email protected]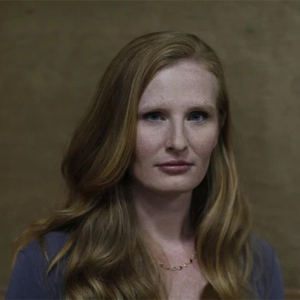 "I did a lot of very intricate beauty work on Ghostbusters, so being able to draw such articulate shapes and use Baselight's automatic area tracking system made it an excellent tool for this project."
Details
Colourist: Jill Bogdanowicz
Role: Senior Colourist
w: Deluxe