Meet The Colourist
Kenny Gibb
Freelance Colourist
Kenny is an experienced colourist with a extensive knowledge of Baselight. He has worked in colour grading since 1999 and post-production for a good few years more. He is experienced in handling the latest digital media and workflows as well as traditional film processes and has carried out grades on numerous commercials, music videos, documentaries, and eCommerce-based assignments, as well as providing workflow assistance to new Baselight users.
How did you start out in post and become a colourist? Was it luck or a ready mapped out plan?
Like the majority of my peers I did what was considered the 'Post Production' apprenticeship; starting as a runner. While studying I read good things about a company called Rushes finishing music videos, so I got in touch and asked for some work experience during my holidays. After that first initial week I was invited back for more and eventually offered a full-time job. Running gave me the opportunity to meet loads of really talented people and discover the options available to me, which I would have otherwise not known about. This is certainly how I discovered grading.
        
From running, it took me about six years to progress through positions as a machine room operator, edit assistant and telecine assistant before becoming a colourist. I was really lucky that Rushes had grading facilities and that the people there took the time to really explain it to me.
What sort of content do you work on? What draws you to these projects?
Luckily, grading as a freelance I get to work on a wide variety of projects both short and long form. The advertising landscape has changed drastically in the past few years and while TV ads still account for a big portion of my work, I also grade many campaigns that are destined for broadcast on the Internet. What was once a bit low-end and known as viral has become commonplace and the expectations of quality are now no different to TV commercials. In addition to the advertising work, I also grade TV programmes and will be undertaking my first feature later this summer.
Tell us about some of the projects you've recently worked on.
As always it's been a mixed bag. I've just graded spots for the new Audi Q7, three different Mazda spots for three new cars, idents for a new channel launch, a Canali fashion film with Michael Douglas, a Tom Ford Catwalk show, a brand film for Stella McCartney and some TV documentaries.
How has your role as a colourist evolved over time?
Well, there is certainly much more to do in the suite than there ever used to be. I'm often expected to handle all aspects of the session from ingest and conform to the grading and final renders. With the tools available, tasks such as stabilising and little bits of VFX clean-up are now considered part of the grade.
What advice would you give to someone looking to start a career as a colourist?
I'd have to say don't limit yourself by focusing on just being a colourist; being multi-skilled will make you a much more attractive proposition. Baselight Editions, for instance, is opening the world of colour grading up to Avid and NUKE, and being able to do more will provide more opportunities than just colour grading.
The industry now is a very different place to what it was when I started. While working in a post house as an assistant for a few years used to be the only way to become a colourist, the reality now is - because the price for entry makes grading easily accessible - people are choosing to bypass this and attempting to become colourists with no previous experience in post. This may seem appealing, but I advise anyone looking for a career in post to take their time and find a company with a really good reputation for developing staff internally to help build their foundations.
I spent my first 3 years at MPC as an Assistant Colourist watching and learning from some incredibly talented colourists. This exposure and the high workload generated at a busy facility provides a steep learning curve, which is invaluable and can only be gained in this type of environment.
More than anything else, I'd say gain the trust of your colleagues, practice often, find what works for you, and make sure you enjoy what you're doing.
What makes for a good day at your desk?
First and foremost it has to be having great images to work with. After that, managing the room is a really big part of the job and making sure everyone in it feels part of the process makes for a happy environment to work in. While the individual clients may all want something slightly different from the grade, if collectively they all leave satisfied I know I've done a good job.
In your opinion, what natural skills do you think lend themselves to being a successful colourist in your field?
Colour grading is very subjective and everyone has their own opinion on what looks good so being patient, open to ideas and able to translate them quickly are skills most colourists possess. Good manners, humour and conversational skills are life skills everyone needs and no more so than when you're sat in a dark room for hours on end.
What's your single most favourite thing about Baselight?
I have no single favourite feature, but I really like the ease in which the different tools work together. The ability to isolate, add shapes, track, noise reduce, stabilise, sharpen and cache all at once - over and over - with little effect on playback is really impressive. I started grading on a Pogle, which in today's Baselight world would be six layers of video grade plus hue shift, so to have all these amazing tools at my disposal still feels like I'm being spoilt.
What does Baselight give you that other systems cannot?
Speed and the ability to make it function just as I want it to. As a freelance colourist I have to familiarise myself very quickly with the facility I'm working with. While I have no choice where the scopes or monitors are located, the Chalk application for Blackboard 2 and Slate allows me to have the control surface set up as 'my' desk in moments, via a saved file on a USB stick. Grading 1100 shots in a day with the 'play' button or the 'go to DBS' in the wrong place is like grading with one hand tied behind your back. Everyone has their own preferred layout and to be able to have mine wherever I go is a real time-saver.
Do you work with other FilmLight tools, like Baselight Editions or FLIP that allow you to share grades on-set, in editorial, and VFX?
Some of the facilities I work with grading TV programmes have the integrated Baselight Editions for Avid, which means no rendering at the end of the grading session as all the information is passed back via an AAF. Minutes after the grade is approved, the programme is ready to be viewed back in the Avid, fully conformed with all effects and sound in place. Should the client wish to make any small changes, it can be done in the Avid as all the data including keyframes and tracks have carried over. Removing grade rendering and re-ingest from the workflow massively speeds up the process and allows projects to be finished in a more time efficient manner.
In your opinion, does Baselight help you differentiate you from other colourists?
I think Baselight gives every colourist the ability to work in a way that is truly individual.  I like that no two colourists operate the desk the same way or use the same tools for every job.  I believe the flexibility of the system produces a confidence in users as every colourist discovers their best way of working through experimentation.
What are the most common challenges in creating the look you want?
I guess the universal challenge faced by all colourists in achieving the client's preferred look is if the DoP shot it in a way that will allow this to be done. Having created the 'look' and finished the session, the biggest challenge then is preventing clients from making judgments on the colour away from the suite while viewing on uncalibrated monitors.
Do you enjoy working directly with the raw data within Baselight? What are the benefits?
I like the ability to reset and balance the raw data at the front end like you used to on a telecine and remove any adjustments the DIT did at the capture. The colour temp balance in particular can get you into a much cleaner starting point and having the ability to change the colour space can provide you with much more detail to pull out in the grade.
So what do you like to do after you have been in a darkened room all day?
I've got three sons who are really into sport so normally something outside. That, or just relaxing at home.
What's your favourite film/commercial/music video?
I watch loads of films, but don't really have a preferred genre or any one favourite. One I really liked recently was The Secret Life of Walter Mitty. Good story, beautiful grade, and stunning landscapes. I love effortless humour in adverts  - the Specsavers Bingo / Workout advert makes me laugh every time I see it.
If you could have graded any movie/commercial/TV episodic/music-video in your lifetime, what would it be?
It's a hard one as I love things for what they are, not what they could have been. Saying that, however, I guess no other film has raised the awareness of grading or been used as a reference in a grading suite more than Amelie so I'd pick that.
Who is your favourite actor, and why?
Robert Duvall aka Colonel Radl, Tom Hagen, Lieutenant Colonel Bill Kilgore. 84 and still going strong.
What is your favourite colour? Why?
As long as everything works together I'm pretty open-minded.
What's your favourite TV series?
I absolutely love the series 'How it's Made'. Sorry, nothing to do with colour, but great all the same.
Join In
If you want to participate in our MTC programme, we'd love to hear from you. Contact:
Alexa Maza
e: [email protected]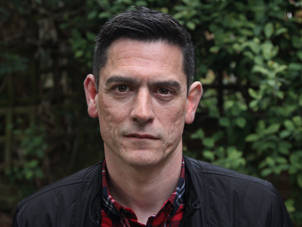 "Chalk for Blackboard 2 and Slate allows me to have the control surface set up as 'my' desk in moments, via a saved file on a USB stick. To be able to have my preferred layout wherever I go is a real time-saver."
Details
Colourist: Kenny Gibb
Role: Freelance Colourist
Freelance Register