Meet The Colourist
Manuel Canchola
Freelance Colourist, Mexico City
Manuel Canchola is a freelance colourist based in Mexico City. He works on a mixture of advertisements, television and film and uses this variety to continuously improve his skills as a colourist.
How did you start out in post and become a colourist? Was it something you always wanted to do?
I started as a runner at Televisa, where I met an engineer who introduced me to some of the colourists there. I told them that my wish was to become a colourist after watching a video from Alex Bickel. We arranged my schedule accordingly so that while still a runner, after my shift I could go and learn with colourist Saul Ramírez. Saul has become my mentor and best friend since then. And certainly, fundamentally, my dream has always been to be a colourist. Even now, I still love it and just work to be better at it everyday.
Can you say more about Alex Bickel?
He is a renowned colourist who has worked on recent movies such as Moonlight and Lady Bird. Both films won Best Picture at the Oscars respectively in 2017 and 2018. I consider him a great inspiration.
Do you work mostly on advertising, television or movies? Has this always been the case and which do you like most?
I mostly work on advertising projects and on television and movies occasionally. I am trying to improve my skills every day and the variety of genres allows me to learn something different all the time while resolving various issues. I don't have any preference for a specific type of content over another.
Have you always worked in Mexico City? What's the post community like there? Is there anywhere else where you'd like to work?
Yes, I have always worked in Mexico. The post community is great and all the DoPs that I know are amazing, each with his/her speciality. I have learned something new from everyone I have met and worked with. Other places where I would dream to work besides Mexico would be in Europe, LA or NYC. At MPC preferably - that is my absolute dream.
Tell us what projects you have been working on recently and what's next for you?
I have been working on radically different projects just recently. One is a music video of a band called Alex & Fido. The other ones are political campaigns. Both of these projects were a challenge because the DoP started to film in HDR, which was new for him.  It was a risk that we decided to take after a multitude of research and I got involved from the early production steps. And because it was in HDR all the way through to the finishing, we played with the different colour spaces. We broke from our comfort zone and created an awesome advertisement, I think. We put a lot of passion into it. Financial support was tough, too.
Saul Ramirez, plus FilmLight's Francisco Monje and Víctor Reyes, supported us by sharing their expertise too.
How long have you been using Baselight?
I have been using Baselight for almost three years now and I love it. I would love to buy my own Baselight system someday, have it at home and grade day and night. I adore my job and with the precise tools the grading system offers it has become like a fantasy that you don't want to wake up from.
What do your clients like most about what you can offer with Baselight?
I often work with two DOPs, Tomas Morales and Raul Uribe. They both use Prelight ON-SET and enjoy FilmLight's BLG workflow. They'd typically send a screenshot of a look they like and at the same time export a BLG with some of the values that they have been using on set. When they join me in the colour grading they always say, "You can do whatever you imagine with this beauty." Especially after I show them all the tools in Baselight and what can be made possible with just a touch of creativity.
Do you have an all time favourite project that you've worked on? Why was it special?
I believe that every project I have graded has become a part of me and I really like this idea.
Having said that, there was a time when I received some material that was so compressed that it seemed impossible to do anything with it. I had to make changes to values like midtones, highlights and shadows and polish the look where it was too grainy - making it look great instead of just compromised.
If you could start over, would you pursue a career as a colourist once again? And, with the power of hindsight, what advice would you give yourself?
Of course I would take exactly the same path. I would tell myself that there are some difficulties along the road but keep going and always smile to overcome those bad times.
Is there a project grade that you particularly admire?
My dream movie as a colourist is James and the Giant Peach, and the commercials I like the most are the 2009 Jaguar XF commercial made by Euro RSCG and Wes Anderson's H&M 'Come Together'. Those were my initial sources of inspiration and after the passage of time I've also come to admire 300, Her, I'm Here, Where The Wild Things Are, Follow Me Down and so many more.
What's your opinion on HDR, wider colour gamuts, 4K, 8K and other emerging technology trends?
That we have to evolve and adapt. There is evolution and we have to pass through this kind of complication at the very beginning. If there were no trends we'd probably continue having frames like the Lumiere brothers used to have. We always feel a bit nostalgic about the older processes but we have to pass and continue. I cannot wait to get some 5D dimension on cinema or even HDR everywhere!
What do you like to do to unwind after you've been in a darkened room all day?
I do love to exercise, read about new processes and technology, and of course watch new TV series and movies. Also being with my family. And for sure laying down, not to sleep but just to lay down and watch the ceiling while dreaming.
Join In
If you want to participate in our MTC programme, we'd love to hear from you. Contact:
Alexa Maza
e: [email protected]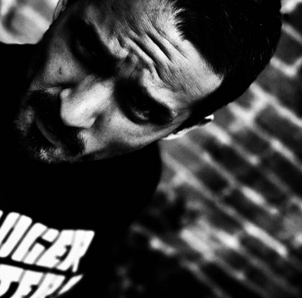 "If there were no trends we'd probably continue having frames like the Lumiere brothers used to have. We always feel a bit nostalgic about the older processes but we have to pass and continue."
Details
Colourist: Manuel Canchola
Role: Freelance DI Colourist