Meet The Colourist Special Interview:
CODA, big winner at the 2022 Academy Awards and the 2021 Sundance Film Festival
Marc Lussier
Senior Colourist, Mels Studio, Montreal
CODA, a touching drama centred around a high school student who is the child of deaf adults, received three Academy Awards at the 2022 ceremony: Best Picture, Best Supporting Actor and Best Adapted Screenplay. The film had previously scored top honours at the 2021 Sundance Film Festival too, where it received the Grand Jury Prize for U.S. Drama, as well as the Audience Award, a director's award for Sian Heder and a special jury award for its ensemble cast.
CODA also set a record when worldwide distribution rights were picked up by Apple Studios for $25 million.
Marc Lussier, senior colourist at Mels Studio in Montreal, discusses his journey into colour and his extraordinary work on the film.
For as long as I can remember, I wanted to be a camera operator. That's why I studied in electronics because, at the time, it was the program needed for the job. Soon after, I was hired at a TV station as a technician. After some time, the station opened a brand-new editing department for commercials.
We were a couple of young guys doing film transfer and colour grading without knowing much about it. I began transferring film on a Rank Cintel Mark 3 and a TOPSY colour correction system. I guess just naming those machines shows my age!
How did you start your career in colour?
Since those early years, I have worked on a lot of commercials, music videos, TV series and video masters for feature films. My first experience as a DI colourist was around 2005 on Baselight. From that moment, I realised it was now possible to simulate the photochemical post-processing of our film lab with Truelight, and then create a nearly identical film-out on 35mm print. It was mind-blowing!
Today, I still grade on Baselight and have started doing HDR. Progress is a never-ending endeavour.
How did you get involved with the movie CODA?
I got involved with CODA through its post-production director, because we've known each other for a long time. He brought the project to our facility and introduced me to Paula Huidobro (DoP) and Sian Heder (director).
CODA's story revolves around a hearing teenager amongst a deaf family, where she is learning to live a life for herself. How did you create the look?
Paula knew Sian's tastes very well, so it was easy for me to settle on a good approach based on her intentions. Furthermore, the shoot went very smoothly and Paula delivered beautiful and balanced images from the get-go, so to be honest it was easy for me to build on that. Visually, we went for something warm and intimate to reflect the relationship developed in the story.
And how did Baselight help you achieve this look?
After (too) many years in the business, Baselight is still my preferred colour grading system. With its reliability and range of tools, I'm always confident I can find a solution for every situation that may come up. Since CODA was a relatively easy film to grade based on the quality of the source material, Baselight simply helped me breeze through the project with ease and peace of mind.
How long did you spend on the grade?
I spent two weeks with Paula on-site, but we had to stop because of the pandemic. Three months later, we prepared a live remote grading session between her and Sian in LA and our Montreal facility for an additional four days to finish the DCP version. The remote session was a first for our team and I, but it was a pretty good experience. After that, I spent two more days creating an HDR Dolby Vision version on my own.
What was the collaboration like with DoP Paula Huidobro and director Sian Heder?
Since both Paula and Sian live in LA, only Paula made the trip to Montreal. Like I said, she had a thorough understanding of Sian's vision, so she basically represented her most of the time. That said, I also spoke with Sian on a couple occasions to discuss the progress of grading she was reviewing on her end and to get a better grasp of her level of satisfaction. Overall, I had a great time working with both Paula and Sian. They had a clear vision of their project while being great and fun people.
What projects are you working on now?
I am currently working on three local feature films, which are probably going to be released this summer if things improve.
I also work on an ongoing restoration project called Projet Éléphant, whose goal is to restore and make available to the public the entire history of Quebec cinema. It's a very rewarding challenge to regrade all those older films as respectfully as possible and to work with so many of the great DoPs and directors that made history. I'm just a bit anxious for the day I'll be regrading a movie I originally graded in my early years!
Join In
If you want to participate in our MTC programme, we'd love to hear from you. Contact:
Alexa Maza
e: [email protected]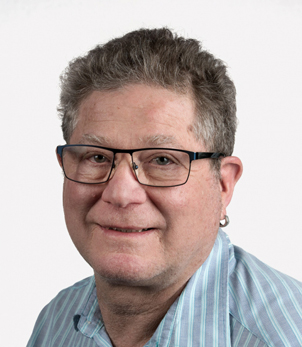 "Since CODA was a relatively easy film to grade based on the quality of the source material, Baselight simply helped me breeze through the project with ease and peace of mind."
Details
Colourist: Marc Lussier
Role: Senior Colourist
Web: Mels Studio