Meet The Colourist
Mike Nuget
Freelance Colourist/Editor, New York City
Mike Nuget is a colourist and finishing editor. Initially a member of the Technicolor-PostWorks team, he recently decided to branch out on his own.
Taking with him both knowledge and experience collected over 15 years, he has been applying his skills in colour grading, editorial finishing, and visual effects to television projects and documentaries. This includes recent FX series 'The Americans', Netflix's docu-series 'Rotten', ABC drama 'Quantico', TV Land's 'Younger', PBS documentary series 'Soundbreaking – Stories from the Cutting Edge of Recorded Music', and the recent Academy Award-nominated short, 'Edith & Eddie'.
Mike loves to travel, literally flying around the world, and is also an avid snowboarder whose love for winter sports has taken him across the US, Europe, Canada and beyond.
What was your journey in post like?
I started my career in 2003 at Rhinoceros Editorial in the traffic department, running around NYC in the snowy winter delivering 3/4 tapes to advertising agencies. I moved into the machine room for a few months learning all the decks and patch bays, and then went into the assistant online editor position. This was right around the time of HD really breaking out, so instead of moving into the offline editorial position, I decided to stay on the post side. This is where I was introduced to the Avid DS.
In 2005, I took the leap to Postworks to continue as an Avid DS Online Assistant. Although instead of just assisting, I was thrown into the fire on the very first day by having to run my own session.
After a few years I moved on to being a full online editor using Avid Media Composer and the Symphony colour correction tool. My first ever colour job was a series called 'Carrier' for PBS; the DP, Bob Hannah, won an Emmy award for Outstanding Cinema Photography, and was nice enough to give me an Emmy Citation for my help on the series. I guess you can say my first taste of colour was a successful one.
When did you first use Baselight for Avid? And what about Baselight?
I was introduced to Baselight Editions around the summer of 2012. I really didn't know FilmLight or Baselight, so I watched all of the tutorials online and just started playing with it. This opened my eyes to many more possibilities in colour, and also to workflows conforming in Avid and working with the full Baselight system.
By the fall, I was starting to incorporate it into my Avid projects. I would colour most of the shows on Symphony, and then dive into the plugin when I felt the need for extra tools and more specific colour correction.
Later that same fall, I started to migrate more of my projects entirely over to the full Linux system, familiarising myself with the different UI and Blackboard panel even more. From there I just utilised whatever was available at the time. If the full systems were booked up, I might start my colour in the plugin, then migrate over to the full system and back and forth; that's one of the many beautiful things about the plugin.
What do you see as the key benefits of Baselight for Avid?
First of all, you get an amazing set of colour tools right there within your editorial platform. This is just truly unbelievable. You go from being inside a certain box, to being able to think outside of the box and being able to do everything that your mind and eyes want to do, instead of 'settling' for what you could do before.
The second huge benefit is the workflow between Avid and the full Baselight system. At Technicolor PostWorks, we were able to create workflows and design them in a way that not only saved time and money, but made things so much more efficient. Things like being able to share a small AAF instead of a flattened full program, to sharing BLG grades, to keeping the grade live throughout the whole post process, to doing first pass colouring on a show within Avid, then handing it off to myself or another colourist on the full system.
This includes following colour space journeys. Especially when working with different cameras, you can treat each camera/shot in its own way, and no matter what systems you're on, you can be sure that it'll all look the same. It's a little bit of work, but it can be incredibly helpful, especially when it comes to multi-format docs.
In general, one of the best things is that it opens the door to so many options as an operator, I never feel tied down to having to do something a certain way.
There are many things about Baselight Editions that the clients love, depending on the project. For example, if it has a very complicated Avid timeline, like multiple layers, many Avid effects, multiple screens, then being able to access the Baselight colour toolset right within Avid is very impressive. I will just stay in Avid and colour within the plugin, or use it in combination with the Symphony toolset.
For jobs that require moving to the full Baselight system, being able to send over and receive small AAF files to the colourist, is a huge timesaver. Another plus factor is with last minute editorial changes, whether it's an edit or a new VFX shot, we are able to apply the full colour effect via BLG files, even when the colourist or full system are not available.
And my favourite part is that even after all of that is done and we are watching the final showdown, if the client wants to make a last-minute colour change or correct something, I can go into the colour stack and fix it right away. So basically instead of needing two systems, two operators and extra time, it's right there at my fingertips.
How does the plugin behave on the Avid timeline?
The plugin acts just like every other Avid effect, which is nice because you can use it directly on clips or as a filler layer. So, depending on the complexity of the timeline itself, you can select the right workflow.
You're both an editor and a colourist. Where does editing end and finishing start for you?
Hmmm, that's a trick question! Does editorial ever really stop? [He laughs]
I'm a person who tries to be as organised and cleaned up as possible, and because I do both jobs, I try very hard not to mix them up. I really like to have all of my attention on the task at hand. So, that means spending as much time as I need to clean up shots and getting editorial as close to 100% as I can before even turning my focus onto the colour. This way when I am colouring I don't have to think about, 'did I remember to fix that stutter, or resize this or that, or paint that boom out?'
But that's both the beauty and curse of it. When you tell your clients that they still have the ability to edit even though we are colouring, it can open a can of worms. But I like doing both sides, so it's really exactly what I want. One of my biggest philosophies is to never tell the client 'no, or 'I can't'. And I think (and hope) that's one of the things that clients like.
How do you approach colour grading? Do you have a particular style of working, or is it dependent on the project?
The short answer is that it's always dependent on the project. Promos/commercials are different from TV; TV is different from documentaries; all are different from film, and so on. But, I think I approach colour in a very similar way to most: expose the shot so you can see everything you have to work with, add some colour and contrast, then just dive into shaping and stylising it.
I do like to separate things into certain layers. I will never mix my initial exposure layer with anything else, and the same goes for my initial colour layer. Even as I move down or up the stack, I try to keep things neat; I guess that probably comes from the finishing editor in me. Sure you can do many operators in one layer, but that, to me, would just get messy. I like to know where everything is and be able to jump back to it immediately if I need to. And with unlimited layers, why not take advantage of it?
I do love that Baselight works in layers. For me that's familiar and it was fairly easy for me to understand that process, which was probably why I was so drawn to it so quickly.
What have you been working on lately?
I recently worked on a Netflix docu-series called 'Rotten' - a mixture of setup interviews, lots of verite, and some gorgeous b-roll. Each episode was a different food subject and not only had a different feel but also very different locations which would drive the look and feel of the individual episodes.
One of the things I tried to keep consistent was the interview shots. Not so much the overall look as I didn't want to fight the different setups, but I wanted to make the actual faces very clear. So, I would spend some time shaping out the face and playing with the sharpness and digging out the eyes. Being able to create and save my own custom shapes and custom feathering was very time efficient - instead of always starting off with a circle and having to reshape it every time. When you're in the zone and moving along, having so much customisation at your fingertips is invaluable.
Last year I was lucky enough to fill in for one of the senior colourists, Anthony Raffaele, when he went away on his honeymoon. At that time, there were three episodic shows going on at the same time: 'Younger', 'Odd Mom Out' and 'Difficult People'. Normally I was conforming the shows and handing off to Anthony to do colour, but for a few weeks I was conforming one show, overseeing conforming on another, and colouring a different one all at the same time. It was a hectic few weeks. There were days when I would be on both the Avid and Baselight simultaneously and moving projects back and forth multiple times a day. But I didn't have to finish colour in one system or the other - the colour was always live. These shows literally could not have happened without the combination of Avid and Baselight. Being able to move across platforms within seconds was just awesome - the client was very pleased.
On the Oscar Nominated short documentary film, 'Edith + Eddie', there is a scene where one of the main characters is in hospital, on his deathbed. The director, Laura Checkoway, was very adamant about this red blanket that they placed across Eddie; it had to stand out and be a part of the scene. It was a little off-red, sort of orange-ish and since this was not a setup shot, of course not every angle was shot exactly the same. Using a combination of the D-Key, shapes and the Hue Angle keyers, I was able to separate the blanket so that I could make sure I could get the match perfect and not touch anything else in the cold blue hospital room. I love the keyers in Baselight, they make us operators look like super stars.
Is the use of Baselight for Avid different whether you are surrounded by other creatives and equipment - like at Postworks NY - or alone?
There's nothing like being surrounded by incredibly talented people, such as colourists John Crowley and Anthony Raffaele. They would both give me tips and tricks and answer any questions I ever had. I remember just sitting behind them and studying their moves, thinking, 'wow I didn't see that, or 'wait, what did you just do there?' I would then try to implement some of their moves into my own work. Also, having someone like the CTO of Technology, Matt Schneider, there to brainstorm workflows for hours on end, really helped elevate me to another level. I think the four of us came up with some great stuff, and I'm very proud of the work I was able to contribute to while being at Technicolor PostWorks. I will miss those collaborations, but we are all good friends and remain in contact often.
As for working alone and in the software itself, nothing really changes too much. I have a full Avid suite at my house, of course with the Baselight Editions plugin, so once I'm inside the program, it doesn't matter where I'm physically working. I'm also looking forward to introducing the plugin to new clients who either just didn't know about it, or who have 'heard about it' but never explored its capabilities. I've already been contacted by a few potential clients based on my reputation for using the plugin and my appearances and demos around NY and at NAB in recent years.
What's next for you professionally and personally?
This seems to be the million-dollar question these days. Everyone I meet lately is asking the same thing. For now, I really want to experience the freelance world. I've never been freelance before and I want to see how it feels. The most eye-opening thing for me is to just meet new people and see other facilities. I've been in the business a pretty long time now and have worked with many people, both co-workers and clients, but always under the same roof and only hearing about other places. Now I get to walk in, say hi, shake some hands, see how things are being done in other places, discuss equipment, learn how another team of professionals do things, and of course talk about things that I know, such as the Baselight plugin.
On a personal note, for the first time since I was 15 years old I don't have a clock to punch. It's weird, really weird! I can control some things a little better, like my personal time, but at the same time I'm freaking out a bit. So, I'm looking forward to being able to balance this new venture and enjoy every minute of it. My wife and I love to travel, and she might have a few months off this summer, which would be a first for us to have time off together. So we'll see where that takes us.
I really don't have a definitive plan right now, and I'm OK with that. Who knows, maybe in a few months or a year I'll be full-time somewhere again, or maybe this is my new path. Either way, it'll be an adventure.
When I first started in the business I would set myself some attainable step goals. At first it was to get my name in the credits of something – done; then it was to run my own room and have my own clients – done; then to do something that would get my name in the press in our industry - done; then work on an Emmy award winning show – done; then an Academy Award winning film - so close. This year I coloured a short film that was nominated for an Oscar, but unfortunately did not win, so I guess that's still in play!
Oh, and get a hole in one in golf - done!!
Join In
If you want to participate in our MTC programme, we'd love to hear from you. Contact:
Alexa Maza
e: [email protected]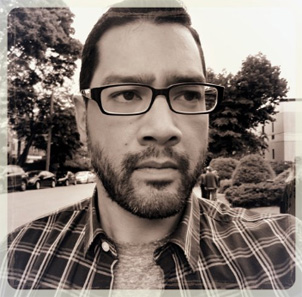 "One of the best things about Baselight for Avid is that it opens the door to so many options as an operator, I never feel tied down to having to do something a certain way."
Details
Colourist: Mike Nuget
Role: Freelance Colourist/Editor
Web: www.mikenuget.com
Watch: Edith + Eddie (iTunes)