Meet The Colourist
Ragib Metin Okutay
Senior Colourist, Nube Studio, Mumbai
Ragib Metin Okutay began his colour career at 1000 Volt in Istanbul after graduating from the Cinema and Television department of Istanbul Bilgi University.
In 2017, he joined Nube Studio, a leading post-production facility in Mumbai championed by veteran colourist Navin Shetty, whose vision is to develop powerhouse of talent. Since then, Ragib has become a prominent name in the Mumbai post-production scene, working on more than 1000 commercials for clients from around the world.
What is your background? Tell us about your career progression.
I studied film and television at the Istanbul Bilgi University, where I became interested in editing and grading. After graduating in 2010, I found myself in the dark rooms of 1000 Volt, a post-production house in Istanbul.
We had two Pogle 2K telecines and a newly-installed Baselight system. I was fortunate to start my career in a very innovative post-production company, at a time when the film industry was transitioning to the digital era in Turkey. After working a couple of years as a telecine and DI assistant with experienced senior colourists like Dominiq Aarons and James Norman, I began grading commercials, music videos and feature films independently.
I then decided to expand my horizons and joined Nube Studio in Mumbai, where I have now been working for over four years  – mostly on TV commercials.
I began learning the very basics in the telecine room, starting with how to gently handle a negative while rolling. Watching senior colourists at work and being curious about their techniques helped me greatly.
Working on Baselight was a different experience altogether. I remember seeing the Blackboard control panel for the first time.  It looked like a space shuttle operating panel to me, but with time and the help of the very detailed Baselight user manual, eventually everything started falling into place. And Baselight has become an indispensable system for grading with its elegantly designed interface, handy grading tools and colour processing.
I was fortunate to grade and co-grade some feature films early in my career, such as Song of My Mother, Sivas and Bulanti, among others. Working on films helped me better understand colour harmony, take quick and precise decisions while working with clients, and get more skilled and faster with the software and Blackboard.
How would you describe the Indian TV advertisement industry? What has your international experience brought to your work in Mumbai?
When I came to India, I was astonished to see the tremendous amount of work and the small amount of time appointed to complete a project. Quite different from Turkey, where I had more time allocated to each project. I got used to the accelerated work pace and found ways to work faster while remaining precise, thanks to Baselight and Blackboard.
In India, there are so many more brands than in Turkey or Europe, and the number of advertisements is proportionately higher. Every state has its own brands, and even national brands shoot different commercials for the same product according to the requirements of different regions.
Since Mumbai is India's capital when it comes to film and TV production, there is a constant flow of work towards Mumbai. The result of this is that you need to be very flexible, versatile, creative and fast at the same time. There are many regional differences and visual preferences. For example, some states prefer warmer and more saturated looks. Knowing such local preferences helps you communicate with the client efficiently.
Another interesting phenomenon that I keep coming across is a look called 'international'. Usually, in India, the choices of art direction and colour palettes are vibrant and saturated, influenced by Bollywood cinema and the colourful everyday culture and festivities. To my knowledge, India is the only culture in the world that has a festival of colour - Holi, where colour is celebrated and hurled in the air and at other people. The 'standard' look in India is very vibrant and saturated. When clients ask for an international look, they mean desaturation, stylisation, and a more limited colour palette. On the other hand, in Turkey, like in Europe, the standard look is more austere and sober. My experience working on Turkish and European projects allows me to give that elusive international look that some Indian clients ask for.
Do you see colour trends across the globe?
Visual culture is diverse, ever-changing, and elusive. When you think there's a trend, it has already passed. Nevertheless, like in fashion, there is always nostalgia in colour palettes and grading. The glowy soft looks of the 80s or the harsh contrast of the 90s blend into many new looks. After the digital transition, there is a strong interest in creating film looks with digital tools; despite the negative being mostly gone, its spirit will stay with us for a long time. 
Global colour trends are such an extensive topic that it is difficult to answer. But I have noticed several trends in India in the last couple of years. In Bollywood and TV advertising, lighter skin tones have been traditionally preferred, which were achieved with a combination of hiring lighter-skinned actors, using lighter-hued makeup, bright lights and brightening the skin in post-production. Especially when it comes to grading the stars, I am often asked to brighten the skin by a few tones.
Now, body positivity and anti-discrimination movements have finally started filtering into Indian visual culture, and many ads are made with darker-skinned actors where natural skin tones can be seen. I am very happy about this trend. The Indian advertisement industry is beginning to appreciate the beauty of diverse and natural skin tones and allow me to create more natural skin.
Accompanying the 'international look' phenomenon I mentioned earlier, there is also an increased usage of natural and soothing colours that are easy on the eye extending to various product categories. Also, as part of the natural trend, worn and faded-looking colours have started to win acceptance from ad makers. 
Can you describe a typical day for you at Nube Studio?
The Indian festival and cricket schedules mean that certain months are busier than others. Many important festivals, such as Diwali, Dhanteras, Durga Puja and Navratri are in the fall and the weeks leading up to the festivals see an increase in workload. Also, winter is the wedding season in India, and a lot of special ads are released in the winter, especially in the jewellery and festive clothing sector. During the IPL (Indian Premier League), ads are influenced by the cricket match schedule.
On a busy day, from 9am till the evening, I will finish two or three commercials, depending on the duration and edits. I try not to work more than 10 hours a day, and my company also understands this, but on some very busy days, the workday can stretch to 15-16 hours.
I am fortunate to have an excellent team of assistants. When I reach my room, projects are ready to grade with my usual settings on, and a cup of coffee waiting for me on my side table. I try to take breaks every hour to refresh my eyes and have a walk and do some quick stretching. Most of my clients come half an hour or an hour late to their session, knowing that I need time to balance and adjust the footage. Usually, I take a brief on the phone or look at the client's reference images to be inspired, and when the clients arrive, there are already some look options ready. After the director or DOP reach agreement, we finalise the looks and fine-tune shots.
As people in India are very social, sometimes several people from the client's side, including the director, DOP and the agency used to come and give input during their grading session. Now, video calls and instructions via messages have become more common.
Nube was founded in 2015 by Navin Shetty, a very experienced and well-known colourist in India, as well as a good businessman. In a very short period of time, he opened two more post-production companies and invested in three more Baselight systems.
When you are in such a competitive business, reliability, stability, and creativity are most needed. Baselight provides all three, along with excellent technical support.
Can you describe your recent experience grading the Indian short film 'Separation' by Puneet Prakash? How did Baselight help you achieve the look?
Separation is a very touching, dark, and impressive short film about a middle-aged man returning to his parents' house in a village many years after he had run away from home as an adolescent. The movie has a couple of plot twists and some dream sequences. It is shot with Alexa and recorded RAW. I first set the looks for each scene with the DOP Pratik Deora.
I created some options for the dream sequences using the Baselight Look operator, combined with the ARRI look library.  We agreed on a slightly sepia look, with oranges and browns popping to emphasise the warmth, transience, and breeziness of the old days in contrast with the dark present.
In early morning shots, Baselight's Denoiser was a real lifesaver to deal with the low-light footage. The film's length is 24 minutes, and we finished it in one day.
What is your approach to grading different genres?
I have graded several feature films before I came to India, but I have mostly worked on commercials and a couple of short films and music videos in the last four years. I change my project settings according to the delivery needs of the project and the cameras used. If only one camera has been used, I prefer using native camera workflow, but if there are several cameras, I go with ACES or T-Log E-Gamut and change my viewing settings accordingly for HDR or theatre.
What are the Baselight tools that you like the most and why?
I love Film Grade and Color Crosstalk, and I frequently use the Base Grade tool for specific local tone manipulations. With its exposure contrast and pivots, Film Grade provides a very organic feel while grading as well as speed, something that I need a lot most of the time. Fewer knobs to change means a more intuitive approach for me, and I think I grade mostly intuitively.
What work are you the most proud of?
I have graded many beautiful commercials. I remember a Vivo phone commercial, shot by Mitesh Mirchandani and directed by Anupam Mishra, with day for night on the beach – that was an unforgettable one. Also, I have graded a commercial for a jewellery brand called Khimji, which was shot by Sachith Paulose and directed by Afshan Shiraz. The grade was a very artsy and unusual look for a jewellery brand – very moody with strong blacks, but it turned out so well.
How have you managed working over the past months?
After India started relaxing the lockdown regulations in June, I began working again in the studio with maximum precautions in place, such as limiting visitors and the number of co-workers.
But nowadays, things have returned to normal, except that we still use masks and hand sanitiser and more client communication happens over the phone or via messages now. I hope that vaccination starts soon and these dystopic days will be over.
What advice would you give to your younger self?
Analyse paintings and try to understand the individual colour choices of painters for specific subjects, as much as you watch movies and think of their cinematographic choices.
Also, practice makes you better and better. For practice, grab stills from the movies you like and match the footage. The matching does not need to be precise, just create a similar feeling and add the created look to your gallery to use in a future project.
As I like exploring new territory, at some point I plan to move to another country and work in other markets. I am curious about the visual culture in Japan and South Korea, and I would also be interested in working in Germany and the Netherlands as I like the work culture and approach to creativity there. Long-term, I am eventually planning to open my own post-production company in Istanbul.
Join In
If you want to participate in our MTC programme, we'd love to hear from you. Contact:
Alexa Maza
e: [email protected]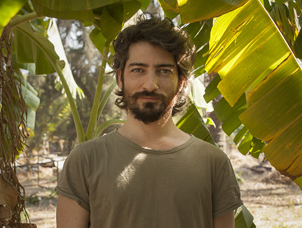 "When I came to India, I was astonished to see the tremendous amount of work and the small amount of time appointed to complete a project. I got used to the accelerated work pace and found ways to work faster while remaining precise, thanks to Baselight and Blackboard."
Details
Colourist: Ragib Metin Okutay
Role: Senior Colourist
Web: Nube Studio