Meet The Colourist
Sébastien Mingam
Senior Colourist, Mikros Image, Paris
Sébastien Mingam joined the team at Mikros in Paris 13 years ago, where he has worked his way up to Lead Colourist.
Well known for having graded some of the most prestigious French commercials, Sébastien also often works on features, such as the upcoming Edouard Deluc film Gauguin, as well as restoration projects.
In this interview he talks about his background and grading experiences.
You have a Master's Degree in marketing and management science. What brought you into colour?
Indeed, I wasn't supposed to become a colourist. After completing my Master's Degree, I started working in Cairo on a one-year contract in Alcatel's marketing department. At that time I was developing a strong interest in photography, without thinking that I would one day work in that field.
After a year I headed back to France, and a friend's father proposed that I visit the colour grading suite at Eclair Studios where he used to work. I wasn't even aware that such a job existed but I was immediately in love with the idea. There was an opportunity to be trained as a telecine assistant with the dailies team, so I decided to change course and start from scratch. I stayed a little less than a year at Eclair Studios, based in Epinay, and thereafter I joined Mikros.
13 years at Mikros is very impressive. Could you talk more about it?
After my training period at Eclair, it became obvious that I wanted to continue colour grading. I heard that Mikros was looking for a telecine assistant so I contacted them. Once at Mikros I quickly started to discover the world of commercials and music videos - but also a wonderful team. I was telecine assistant on commercials, working with our in-house senior colourists, but I also got to work with freelancers, which allowed me to observe different ways of grading.
Then I got the opportunity to grade dailies for feature films, very often early in the morning before assisting on a commercial later on. At the same time I was also scanning on our Spirit 2K, because DI was rapidly growing at Mikros and we did not have a dedicated scanner at that time. So there were a lot of hard working days but that enabled me to explore all the different aspects of colour grading.
A few years later, I took charge of the telecine suites operations, while continuing being a colourist. It is an amazing adventure that has so far lasted for over 13 years, and one which has given me the opportunity to work in Italy, Belgium and Switzerland.
What do your clients like most about what you can offer with Baselight?
Clients are invariably impressed by the tracking tools... they always work a little magic. And I have to say that the Baselight tracking tools are amazing! But there is also the ability to work real-time, despite the fact that we are dealing with large files, while still adding layers.
I would also like to mention the compositing tools. They allow me to quickly present a work-in-progress of the final deliverable without going back into the VFX suite, or even to solve some "problems" with the VFX directly in Baselight.
Would you say you are a technical colourist or would you rather prioritise instincts?
Interesting question! Colour grading is a job that includes both a technical dimension and an artistic dimension that interact with each other. Every colourist places the cursor where he wants to but without technical knowledge, you limit your possible paths, and without instinct you don't get very far. 
As far as I'm concerned, I would say that it is 50/50. Probably my background in mathematics has helped as I like it when there is logic in what I build, but it doesn't prevent me from expressing my tastes. A good technical know-how allows you to propose more ideas in a given time, too.
You work on a large variety of genres: long form, commercials, music videos... Do you like the diversity?
I like it a lot. Working on different genres keeps you open-minded, and prevents you from maybe always doing the same things the same way...
What projects have you been working on recently?
Recently I worked on the commercial for the last Dior campaign, with Charlize Theron and directed by Jean-Baptiste Mondino. I also worked on the restoration of King of Hearts (1966), directed by Philippe De Broca. The latter is a feature film that is still little-known in France, but became a cult movie in the US in the 70's. In addition I worked on the feature film Gauguin, directed by Edouard Deluc, with Vincent Cassel in the leading role. The film will be on screens in September 2017, and was mainly shot in Tahiti.
Is the colouring process radically different for a restoration job?
To answer your question, from a technical aspect, no. For the creative aspect, however, I try not to do an "anachronistic" grade! I don't "modernize" the image, with masks that did not exist at that time in post-production.
That being said, there are exceptions: for example, during the restoration of La Vie De Chateau (1966) from Jean-Paul Rappeneau, we graded a sequence shot in day for night, using tracking and masks to enhance the aspect of a night shot. It was, in that case, the wish of Mr Rappeneau to use the tools available now to get a result that was impossible to obtain 50 years ago.
What is it about Baselight that helps your creative process?
What I really appreciate with Baselight, is that you never get bad surprises: colour treatment is amazingly subtle, and allows you to create an assembly of layers very efficiently, that are either more or less complex. That's what I try to do on every project: I like to determine an architecture of layers, that will on the one hand enable me to be creative, and on the other hand remain coherent all along the project. Baselight is the ultimate product for that. Then, within this structure, I can create and propose different looks: you can then keep ideas the client likes, and remove or modify others.
If I emphasised one function, I would also say I'm a big fan of the Curve Grade, its accuracy, and the way you can use it with the colour panel.
What part of the grading process do you spend most of your time on?
The initial grade is fundamental. I want to make this analogy - to me, colour grading is like modeling clay. I need first to "manipulate" the image that's given to me: find a centre of gravity in the balance of colours; test its elasticity through density and contrast; look at how it reacts; and try to understand what I will be able to do with it and where can I take it to. All of this obviously depends of the specs of the given file, the camera and the chosen workflow. So there is definitely a period of 'taming' the image.
Baselight's Film Grade is the perfect tool to explore these characteristics precisely, and then set a strong initial grade. The more your starting grade is clean, the more you will be able to try different looks, adding secondaries and matting, while keeping smoothness in the overall result. In that sense, I would say that the initial grade corresponds more to the technical aspect of colour grading, when secondaries and matting add the creative dimension.
Do you get inspired by any artists yourself?
As a colourist I had the chance to meet Pierre Lhomme, one of the greatest French DOPs, with whom we already graded seven films. His advice on how to handle light really helped me to blossom in my work. I could never thank him enough. Otherwise, back at home, I like to look at photography books. I recently bought Gordon Parks' Segregation History. His work is amazing.
Can you tell us more about grading Gauguin?
Gauguin traces the first Tahitian period of the artist's life. It's the second feature film I've graded with Pierre Cottereau, the DoP. Pure enjoyment!
We already worked together on the Baselight system. For this film we wanted to provide a real identity in the grade (shot on the ALEXA) from the dailies onwards. So we created our LUTs for on-set, knowing that 75% of the film would be recorded in ProRes. Night scenes were shot in ARRI RAW.
Baselight, particularly working on blending parameters, allowed us to create variations of LUTs, meeting technical but also strong aesthetic criteria. For example, for night scenes that were lit by candles, we wanted to show a pleasant golden look but Roger Deakins trying to achieve that with the ALEXA was not the easiest thing. This very thorough preparation gave us a nice-looking offline, but above all, serenity in the final grade.
What advice would you give to people interested in being a colourist?
On the human side, I would say be patient, because the know-how is acquired over time. Stay humble because you keep on learning, and because the colourist should be more an artisan, when the DoP is the real artist. Anyway this is how I see it.
 Also be calm, because spending hours and hours in the dark remains something special!
Lastly, on the technical side, train again and again, and first try to do something just with RGB!
What has been your biggest challenge?
To complete a two-week project with my right hand in a cast (I'm right-handed). It was an experience.
More seriously, every project is a challenge in itself, because at the end the client should be happy and nothing is guaranteed beforehand. There are sessions that are easier than others, but I always have the same determination, which helps me in not being stressed too much.
What do you do to de-stress from it all?
First of all, I go back home on my bike. It seems silly to say, but I really appreciate that moment to help me de-stress. Then I enjoy spending time with my kids, playing tennis at least once a week, or looking for the next music album I'm going to buy; oh and I forgot... heading out from Paris!
I'm going to continue to work on different genres - and I look forward to playing with Baselight's next release!
Join In
If you want to participate in our MTC programme, we'd love to hear from you. Contact:
Alexa Maza
e: [email protected]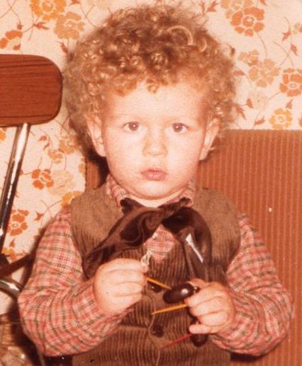 "Every colourist places the cursor where he wants to but without technical knowledge, you limit your possible paths, and without instinct you don't get very far."
Details
Colourist: Sébastien Mingam
Role: Senior Colourist
w: Mikros Image