Meet The Colourist
Tony Smith
Colourist, Encore, Hollywood
Best known for his work in episodic television, colourist Tony Smith won Monitor Awards in 2002 and 2003 for his work on the movies of the week Cora Unashamed and Almost a Woman, as well the 'Outstanding Color Grading Award' at HPA 2013 for the Castle episode 'Hunt'. His television credits also include Orange Is The New Black, Prison Break, Curb Your Enthusiasm and Las Vegas.
How did you start out in post and become a colourist? Was it luck or a ready mapped out plan?
My background was in broadcast television where I worked in a newsroom as technical director, but I soon felt I had more to offer than news was allowing me to give.
I found a job in a post facility in quality control and I feel lucky that I got to work with a team that was extremely engaging and encouraging. In the process I was approached with the proposal to work as a colourist. The colourist role wasn't necessarily on my radar, but it still appealed to me because it was a perfect combination of creativity, innovation and technology.
I had dreams of being a cinematographer when I was at school. I actually had the blessing of having a schoolmate who is now a huge Hollywood icon – Spike Lee. He and I did some stuff together and hung out and he was a great inspiration. He wanted me to be a cinematographer too and go to NYU, but I was so short of money I got distracted by looking for a career and had to find a way of paying off my student loan. Anyway, it drove me to the media world and I still had a desire to be involved in production – or at least the creative process of story telling – on a technical level.
What genre of content do you work on?
In the past I've done commercial work, spot work, short-form, music videos. I've also done a lot of re-mastering. My focus now though is episodic.
Episodic television is becoming a pretty powerful part of the industry these days. It seems as though the venues and platforms allow for so much content and television has become a strong focus for the studios. It's great because it includes a high level of diversity. It's almost like a blessing and a curse in one though as you're doing a feature every episode. I'm kidding of course, but it can be very comprehensive and laborious and you have half the time you really need to complete it. But it does allow for certain latitude of creativity, which I love!
What projects have you been working on recently?
The first two that come to mind are my favourites at the moment: an episodic called Castle, which recently earned me an award, and Orange is the New Black.
For Castle I won the 'Outstanding Color Grading Award' at HPA 2013 for the episode Hunt. Castle is an interesting project and quite 'procedural' – it follows the main character, Rick Castle, who teams up with Kate Beckett at the NYPD homicide investigation. There's a tongue in cheek sexual tension between them and they do goofy things, but they're both admirable personalities.
But the show can go dark and foreboding and there are a few moments when we start introducing really tense overtones with a lot of suspense.
I had the pleasure of working with Rob Bowman, the director. We would often sit and talk about the story line and how he wanted a look that, if people were sat flicking through channels they would stop and say, 'wow, what was that?' The DP is this incredibly talented guy named Bill Roe, who I worked with in the past on X-Files. We work hand in glove and have a lot of discussions about techniques and formulas.
A lot of the episode Hunt was shot in Paris. Paris, a lot like London, offers a tremendous detail in architecture and background and gives you this wonderful kind of tapestry of setting, which is natural and historical and very beautiful. This allowed me to incorporate certain looks that I think would otherwise be unnoticed or unappreciated if it was shot on location here or on a set. So it was very tense and very graphic.
Can you tell us more about Orange is the New Black?
Orange is the New Black is just good fun and it's really encouraging – and a privilege, really – to be part of a project that you would enjoy watching. I start the next series in a month but I also graded the previous series.
It's a well-done story. When you have a plot that gives you a lot of dimension and character development and lifts a lid on a world that would otherwise be anonymous to society, it's really engaging and entertaining. It has a lot of social significance as well – it's just a great show.
And we don't always have this chance; whether the show is spectacular or dull you have to do your job and detach yourself emotionally from it. In my opinion the perfect organic completion of a project is when you can really wrap your mind around the story you're trying to tell. How else could you successfully finesse the visual narrative?
What advice would you give to someone looking to start a career as a colourist?
Study the art of photography. And that includes digital capture, aspects of fundamental cinematography, lighting, how shadows work, how lighting plays a huge role in the visual narrative, sets, wardrobe. It's key to absorb the visual image and appreciate its content at every level – why it appeals to you, what it's doing.
You also have to have an artist intuition, which doesn't necessarily come naturally. However, I imagine people that feel they want to become colourists have this interest anyway – as naturally as someone who is very athletic might aspire to become a tennis player.
In your opinion, what natural skills do you think lend themselves to being a successful colourist?
I think it's key to understand the art of capturing an image. It's also very important to be attentive and educated on the technology side. Everything is digital now; formats and the capturing process have turned a corner and it's good to have a background in computers. Being a student in the digital age – workflows, file based systems, building LUTs, being able to communicate with a DIT and understanding their workflow – things like this are critical in understanding.
So, really, I'd say it's a combination of being creative and technically savvy.
Do you think the gap is closing between production and post? Do you find yourself getting involved earlier on in the production phase?
Yes, without a doubt it's changing and I get involved as much as I can.
Projects often come in very quickly, which means so I need to be flexible. The show may be from a producer or director that you know, you may have a relationship with the studio, but you might not have worked together before. This is always exciting as it's good to create new relationships, but depending on the complexities of the projects, your client may want a particular look, statement or texture and that isn't always something you have the luxury of working out beforehand with production. In my situation at least half my projects are with people I have worked with in the past, and the relationships start with a more casual conversation early on.
I don't always have the opportunity to go on-set but I will if I can. When you have a personal interaction with the crew and can get a visual interpretation of what they're doing in terms of the set and wardrobe, etc., it takes you closer to what they're actually looking for.
So, yes, I'd say I pride myself on trying to open that door and be available to have contact with production. I also try when I can to do testing early on, which again is sometimes a luxury.  It's almost like being able to have a moment with an individual who will soon become your dance partner – it's truly collaborative and knowing this person's strengths and weaknesses, so you can support each other, is incredibly valuable.
Tell us about your DI suite and Baselight set-up. What specific BL system are you using and how does it fit into your workflow?
Encore has three Baselight grading suites – two with Baselight FOURs and one Baselight TWO, plus several ASSIST stations. I work on Baselight FOUR with 4.4 software and a Blackboard control panel. It's a digital workflow and works really well. The next season of Orange is the New Black is being graded at 4K.
We get a lot of scenes through with green screen and at Encore we have a really extensive visual effects department, which I would argue is the best in town – they're wonderfully talented and extremely thorough.
What does Baselight give you that other systems cannot?
It's intuitive. It feels like an extension of my brain and I feel so comfortable with the architecture and structure. It also has an incredible versatility with formats and the ability to read all these different files simultaneously.
There's just so much to it and it has everything you could ever need. I'm still discovering new features every day. It's an incredibly complex and powerful system, yet so simple at the same time.
Another key asset of working on Baselight is that the people at FilmLight are extremely responsive. They're always available and approachable, which really makes a difference. They have such a modern and progressive attitude about the technology too, which is refreshing.
When I was much younger, in my teen years, I was inspired into photography by people like Angela Adams and Helmut Newton.
I also grew up watching a lot of public broadcast, documentaries and older films, which had an impact on my understanding of the fundamentals of striking story telling and imagery.  
Gordon Parks also had a tremendous impact on me. He was a music composer and a real 'visionary' who died making films of substance. I was hugely inspired by his incredible attention to detail, which I believe partially came through understanding the composition of photography.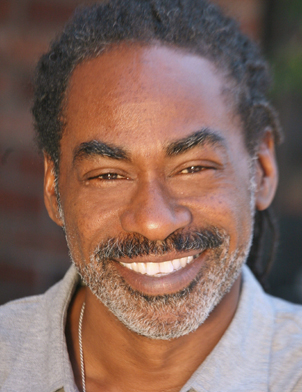 "Baselight feels like an extension of my brain; I feel so comfortable with the architecture and structure."
Details
Colourist: Tony Smith
Role: Colourist
Company: Encore, Hollywood
w: Encore