Meet The Colourist Special Interview:
Peter Bernaers and Veerle Zeelmaekers colour La Croisette
We Electric, Belgium
Colourists Peter Bernaers and Veerle Zeelmaekers, based in Belgium, are partners in crime both in front of and behind their screens. They've recently graded four movies that screened at Cannes this year, all finished on Baselight at different facilities.
Titane from Julie Ducournau won the Palme d'Or (graded at M141), while Annette, the eagerly awaited film by Leos Carax, was the opening film in competition (graded at Mikros Image). Where is Anne Frank?, an animation from Ari Folman (graded at Sondr), and Libertad by Clara Roquet (graded at Flow) competed at the Critics Week.
We met in film school, studying to be directors.
After a while we both quit and got married. Veerle pursued a career as a stills photographer, and I started as a telecine assistant at Ace Digital House, at that time the leading post-production facility in Belgium.
I just fell in love with grading; it was kind of unexpected, and it seemed to be the thing I had been looking for.
At the same time the industry moved from telecine to DI and I launched myself into grading features. After six years I became a freelancer and at some point Veerle became more and more intrigued by my job and asked me to become my assistant. And the assistant quickly became a partner.
After a good year we did our first feature as partners, the fantastic The Misfortunates by Felix Van Groeningen.
How do you pick the movie you grade?
Picking jobs is a combination of several things.
First of all, we have a network and a reputation, so we get offered jobs. It might be the producer, director or DOP who chooses us, or a combo. And sometimes we ask for a script, or it might just be a personal choice, a wish to work – or work again – with someone.
Let's say it's a mix of the artistic potential we see, and at the same time a strong focus on the potential personal collaboration. You need to click.
What is a typical day when you are both working on the same movie?
It depends. Sometimes it can be only on the surface. One might provide a second opinion, or pick up loose ends with the final finish, once the other one has moved on to another project (as was the case with Annette).
And at other times the collaboration can be more intense, especially for instance on episodic work. Here we might switch on a daily basis, meaning that we start together, then one of us does (a partial) first grade, and the other one might continue.
We can read each other's grades in an instant and analyse what is the intention, what works and what needs improvement. That way we increase each other's work.
Sometimes, as with The Misfortunates, we might sit together in the grading room together for the whole ride. These are exceptions but it's fun, it adds some creative fireworks.
Every project is different and as you see the collaboration can take all kinds of shapes.
How did you assist each other on these four movies?
Titane I did all by myself. We only talked about it, but in that way Veerle actually really helps.
For Annette I was the lead – the clients were purely in contact with me. At some point, however, I was abroad and Veerle set up the grain layer and supervised the project; she did tech tweaks where necessary, and this also allowed her to add some of her creative feedback. After that I finished the project.
Where is Anne Frank? was basically the same. I was the lead, and Veerle was second pair of eyes. I started, did a pass, Veerle did the second, and I finalised.
Libertad was different. There Veerle was the lead and I assisted. Both of us are creative, both also with a strong focus on workflow and client contact.
Can you tell us how you developed the look on Annette, and what was the collaboration like with director Leos Carax and DoP Caroline Champetier? How did Baselight help you achieve the look?
The collaboration with Caroline started in pre-production, doing tests, choosing the development for the rushes, giving feedback.
Once shooting started, the lab would handle the rushes and I would mainly just follow up.
Before grading, during the edit, we started to fine-tune how some of the key sequences would work out visually; these proposals would be presented to Leos and we would discuss it.
It was a very considerate process of discussion, testing and talking again.
By the time we finally ended up in the suite for the final grade, we actually had a very good idea of what to do and how to execute it.
All in all, the grade served Caroline's beautiful photography. It was about finding the right balance and making sure we treated that with delicacy. I'd say there's a pureness in Annette that I like a lot.
Technically, the grade was actually quite filmic, with a lot of old school log tools. Looking for the right density and contrast, a pureness in the blacks and the right colour balance. Strictly primary grades, hardly any secondaries.
What helped me there is the precision and quality of the tools in Baselight, the fact that they allow me to go this far with that purity.
Director Julie Ducournau used a strong colour palette on her previous movie Raw. From the trailer of Titane it seems the colour has an important place in this film, too. Can you tell us more about the way you approached the colour, what references you were given, and which Baselight tool was the most beneficial for this project?
There is a long history of collaboration between the DoP Ruben Impens and me. We also did the movie Raw together.
Work started in pre-production, less intense than Annette, but also with the choice of rushes development.
From the start, bold choices were made in the photography.
There were no references given; here the discussion was more based on how we wanted the film to feel. Once in the grade, those choices were actually enhanced, mainly focusing on coherence in the film using these bold contrasts and colours. It was important to find a palette, and not end up with a collage of things. The energy of the film, the emotional journey guided us. And we followed our gut.
Again, at its base it's very much the classic film grade tools that have been used. However, here it was mixed with the precision I got from the keyers, the power windows and the great tracker.
How did you approach the grade on the animation Where is Anne Frank? Which Baselight tools did you use the most on this project?
This was a work of delicacy. It was really an exercise in doing only what was needed. The artistic work done on the animation, not only on the shots itself but also in the flow of the story, was incredible.
We considered that our job was, somehow, to do a final pass with Ari and sometimes enhance things, sometimes accentuate them.
Base Grade was an enormous help, the precision of the Boost Shadows tool also.
The fact that in animation you can precisely select a value to slightly raise a shadow tone in a face was a lifesaver.
Libertad has been graded fully remotely during the lockdown. Can you tell us more about the workflow on this project?
The 'remote grade' with Libertad was a different story. Struck by the lockdown, Clara and Gris (Director and DOP) could not travel to Belgium, but also Spain was in complete lockdown! Postponing was not an option, so we started with a lot of conversation, watching, discussing the film at a distance.
In the end, we graded on a daily basis sending out reference Quicktimes. In order to get that right we had to set up a pipeline based on 'consumer' viewing, thanks to Baselight's perfect colour management. This process was stretched over a long period of time – clear communication was very important to make this work – and luckily, towards the end we were able to send complete DCPs for final viewing. In the meantime, Spain gave us just a window for these viewings to take place.
In the end, way after the actual grade was finished, we actually had the chance to sit in with Clara and Gris for a final viewing with just minor corrections.
Veerle was lead on this production, where I served as both an advanced tech support, and that indispensable second pair of eyes since the client wasn't present. We also depended on each other to streamline the communication with the clients and channel possible frustration (that was rare, but in this kind of process it can happen, because everything just takes longer than usual).
As such it was in no way a modern kind of remote grade, as the lockdown prevented that, but we're very proud to have pulled this one off and are grateful for the trust Clara and Gris invested in us.
What has been the most challenging project among these four movies and why?
I'd actually say both Libertad for the lockdown conditions and Annette, because of the scale and artistic grandeur of the project. Annette was all about precision, finding the right balance in a very unique project.
We just finished Into the Night Season 2 for Netflix in HDR. We loved doing that show.
Lots of stuff is coming in the next months, though I'm always very reluctant to quote them – we've learned things can always change. Several large projects are lined up for the end of the year too, but unfortunately, I cannot say anything more about them right now.
Join In
If you want to participate in our MTC programme, we'd love to hear from you. Contact:
Alexa Maza
e: [email protected]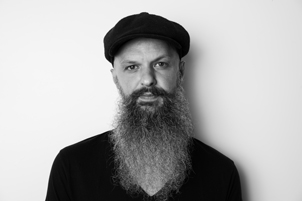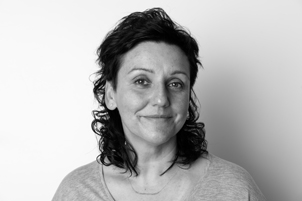 "We can read each other's grades in an instant and analyse what is the intention, what works and what needs improvement. That way we increase each other's work."
Details
Colourist: Peter Bernears & Veerle Zeelmaekers
Role: Colourists
Facility: We Electric