Meet The Colourist
Dave Hughes & Matt Branton
Windmill Lane, Dublin
Dave Hughes and Matt Branton make up two thirds of the Colour department at Windmill Lane in Ireland. Together, they have worked on many projects from commercials to features and have been Baselight users for many years.
Dave is Head of Colour at Windmill Lane and boasts a long list of credits, including 'Albert Nobbs', 'Young Ones' and the award-winning 'Leviathan'.
Matt joined Windmill Lane in 2006 and has since worked on a wide variety of projects including 'Viva', 'My Name Is Emily', the Netflix Original Feature 'The Siege Of Jadotville', and 'Love/Hate' for RTE.
We stopped by for a chat with our favourite Irish (and English!) duo, and this is what they had to say…
How long have you been working together? Could you describe your relationship as co-workers?
MB: We've been working together for about 10 years now, and as we're a really busy department, we find it much more efficient to work as a team. Working in both commercials and longform, it's pretty much essential! We're very familiar with each other's style of working and grading, so there are plenty of times when - if one of us is not available - the other can jump in to help out with minimal fuss.
DH: Over the years we have both developed our own unique strengths, and I think they really complement each other. It's a really nice way to work. We're really proud of how our department runs, and I think it shows in our output.
Aaron (Carroll, Baselight Assistant) has brought a lot to our team as well, and he's really helped us to develop the department as a whole.
What brought you into colour grading? How long have you been working on Baselight?
MB: I kind of fell into grading really. My background initially was not in post-production, but in camera work and editing in a broadcast environment. Windmill Lane offered me a route into post as a Tape Op many years ago. From there I was able to refine what I wanted to do, and colour grading very much interested me.
Back then, when I joined the grading department, it was primarily telecine but we'd just got a Baselight system. Digital cameras were very much in their infancy, so I was lucky I managed to get into grading at that transitional time. It's certainly been a great benefit to me having the experience of working with film, as well as the digital formats.
DH: I started as a runner in a post house in Soho in the early 90's,
not knowing very much about post and having no idea that colour grading was a thing.
We were part of a group that had a lab based in Soho, and on the night shift all of the telecine machines across the group ran one lights. As a runner there wasn't a lot of things to do apart from bringing tapes to the lab after they had been transferred, so I started hanging out with the guys doing the dailies. After a while they would let me do them, and from there on in I was hooked.
We got our first Baselight system about 10 years ago and it was a game changer for us. As there are no film labs in Ireland the launch of the digital camera was fully embraced here, and we had to have a solution to deal with it. We looked at all the options available to us and Baselight was the only system that gave us everything we needed.
Dave, you just completed grading on a Margot Robbie film noir (starring in and produced by) with DP Chris Ross and director Vaughn Stein. Can you describe your experience and what was special about the look?
DH: It was a great project to work on and also a complicated project.
We were involved from the very beginning of the post process. VFX was first up so we did all the turnover for VFX, managing the colour pipeline through Baselight and back.
The grade itself was a pleasure. Chris Ross shot a cracking movie on the Arri Alexa that gave us a great base to work from. The look of the movie was a combination of what was set in-camera by Chris and what suited the flow and tone of the story.
Since grading 'Leviathan' in 2014, DPs and Directors are calling to work with you from all over the world. How do you keep current with emerging technologies? What do your clients like most about what you can offer with Baselight?
DH: Being in Ireland we deal with a lot of international projects, each of which comes with its own set of criteria, so we have to update our workflows constantly and research the latest innovations - whether they are technical or creative. The support that we get from the guys at FilmLight is integral to this.
We are a small department who deal with everything from dailies processing to final DCDM delivery. The appeal to clients is that from day one of a shoot to final delivery, a colourist looks after the footage and manages the colour workflow as their project passes through the post process.
Matt, last year you worked on the Netflix feature film 'The Siege of Jadotville' with director Richie Smyth and this was the first project that was HDR graded at Windmill. How was the overall experience using Baselight?
MB: The Siege Of Jadotville is a job I'm very proud of, and it was a great example of how the Baselight workflow and the ACES pipeline really comes into its own. As it was one of the first Netflix features, we were all finding our feet in terms of what had to be delivered, and naturally this changed many times throughout the course of the project.
Using Baselight's ACES colour space transforms enabled this project's demands to grow, with zero changes to our settings. At the time of grading, we were only required to deliver an SDR streaming master, as well as cinema deliverables, which are pretty standard for most features. However, it was only once we had delivered these that a Dolby Vision HDR grade also became a requirement.
Transferring the project to work in Dolby Vision couldn't have been easier. It was simply a case of changing the DRT to 4000nits and it was ready to grade. Again, a great example of how Baselight's workflow allows great flexibility across all deliverable requirements.
In terms of grading for the look of the film, it was a pretty seamless experience. I've worked with Richie many times before, so we already had a great relationship, but it was my first time working with Nik Summerer (DOP). It was very clear early on that we all had the same instincts for the look of the film, and from there it was a really enjoyable and collaborative experience.
What about the VFX pipeline on that particular movie?
MB: The VFX pipeline was pretty much a standard workflow for us. All of the shots were handled by Windmill Lane VFX, and both myself and Tim Chauncey (VFX Supervisor) did extensive tests in advance of the shoot. We already had a full ACES workflow in place, so we were very familiar with the pipeline.
This was, however, the first time we really experimented with using the Baselight Linked Grade (BLG) workflow in NUKE, which really brought an extra element to the project. The approvals from VFX back to editorial worked seamlessly in terms of colour, so the VFX shots matched exactly with the original footage. And it was great towards the end of the project - whilst the final VFX shots were still being completed during the grade, we were able to hand BLGs directly from the grade to VFX, so they were able to see how their shots were working with a heavier grade, with keyframing, keying, tracking, and so on.
Any thoughts about HDR in general?
MB: Grading HDR for the first time was a massive learning curve for me, but I was astonished at the range I was able to achieve in comparison to SDR. It took awhile for me to adjust to what HDR is capable of, and knowing how much to push it, and when to be more gentle.
Overall, I think HDR is a real game-changer. The realistic representation of highlights really brings the visuals to a new dimension, and you can really push for dramatic effect. The Siege Of Jadotville has plenty of explosions, and it was an awful lot of fun being able to push those shots to their limits on the Dolby Pulsar!
You have also just finished work on 'The Belly of the Whale' directed by Morgan Bushe for Fastnet Film?
MB: This was a really enjoyable film to work on, and also the first time I've worked with Morgan and Arthur Mulhern (DOP). Overall, it went really well but with a few challenges, especially matching the constantly changing Irish weather - although, that's something I'm very much accustomed to these days!
We also had a scene that, in the grade, we decided to be much darker than originally intended. Once we found our levels for this, it was really great fun using some nice relighting techniques in Baselight. It totally changed the dynamics of the scene in a really nice way.
How do you usually collaborate with VFX and editorial?
DH: We're ideally placed to work closely with editorial, as we look after the initial dailies using Daylight, and also conform directly onto the Baselight system at the edit lock stage. This means we are in control of the footage from start to finish, and either myself, Matt or Aaron are familiar with the jobs for the duration of the project. It also naturally puts us in the position of colour workflow supervisors, which we like as well!
MB: In a similar way, we enjoy working with VFX, either in-house or externally. Having full access to all the camera files, naturally it makes sense for us to pull plates for VFX, and it means we can tailor these to suit the grading project, so there's no technical differences between the VFX and non-VFX shots.
What part of the grading process do you spend most of your time on?
MB: Generally, I like to spend as much time as possible getting the correct look that complements the narrative. I try to avoid getting a final look on day one of the grade, but more getting the correct 'feel' for the film over the course of a few days. I find then that it's a lot easier to assess if we're going in the right direction, before I start on the finesse work such as shading, tracking, compositing and so on.
DH: I would have to agree with Matt on this one. Finding the best look that suits the narrative in combination with the raw material can make or break a job.
What are your favourite tools within Baselight?
MB: I'm not sure I have a particular 'go-to' tool in Baselight, but I love the flexibility of the system. Working in a creative industry, no two jobs are ever going to be the same, so there's always a new technique I acquire from every job I do. From a learning point of view, I get really excited about finding a new way of working or a new set of skills. Frequently, this is to solve a problem on a project, and the vast array of tools in Baselight usually help me find a way!
DH: That is like asking someone which of their children they love the most. When grading, every project is individual and the tools that I use change depending on the required look of a project. The flexibility that Baselight gives me is great as there is always something else to try to make a project look better.
What has been your biggest challenge on a project?
MB: Logistically, the biggest challenge we have had came on a project a few years ago, where we had our deadline brought forward by a month for a festival. The movie was shot on 35mm, and many of the shots had been scanned at the wrong resolution. So on the final day of the grade, we were still receiving new scans via FTP, which were then being sent for de-spot, as well as VFX shots being delivered, along with titles and credits etc.
Dave was doing the grade, I was dealing with all the online work, and there was a whole team of people working through the night in various departments to meet the deadline. It was a massive achievement to get all of this done, and to this day I'm still not sure how we managed it!
DH: I would have to say the first movie that I graded on Baselight, as we commissioned the suite on a Monday and I started grading on the following Wednesday. I had spent fifteen years grading on different telecine machines from a Rank MKIII through to a Spirit using Pogle and DaVinci systems and what was possible was limited. Overnight I had everything that I needed in one system and I was like a kid in a sweet shop.
It was a little overwhelming, but the client was aware of this and gave me a lot of leeway to be able to grade and find my way, which was brilliant.
What projects are you working on at the moment?
At the moment, we have a number of longform projects at various stages of completion: The Widow (Dir: Neil Jordan/DOP: Seamus McGarvey), Metal Heart (Dir: Hugh O'Conor/DOP: Eoin McLoughlin), Dublin Old School (Dir: Dave Tynan/DOP: JJ Rolfe), Birthmarked (Dir:  Emanuel Hoss-Desmarais/DOP: Josee Deshaies) and Young Offenders Series 1 (Dir: Peter Foote/DOP: Patrick Jordan) to name but a few. We split our time between longform projects and commercials, so there's plenty to keep us busy.
Do you see each other outside of the grading suite?
Every now and then. We don't live too far away from one another, but I think we both appreciate our non-work life too much. We'd probably only talk about work anyway!
And the last questions will go to your assistant Aaron. How is it to work with these two?
AC: Both Matt and Dave have such different styles that it's amazing to watch them bounce off each other and solve problems as a unit. Having two unique styles available to learn from allows me to solve problems in more creative ways, and to develop my own style of grading with confidence.
Any advice they've given you that you could share with us?
AC: Trust your gut. Baselight offers so many different ways to grade that it's important to develop your own way of working within the system and be confident in how you grade.
Join In
If you want to participate in our MTC programme, we'd love to hear from you. Contact:
Alexa Maza
e: [email protected]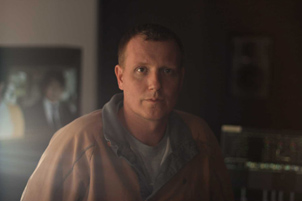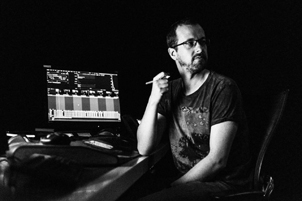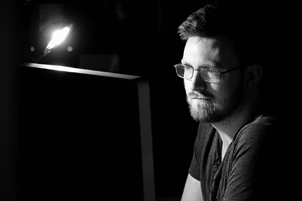 "Overall, I think HDR is a real game-changer. The realistic representation of highlights really brings the visuals to a new dimension, and you can really push for dramatic effect."
Details
Colourists: Dave Hughes & Matt Branton
w: Windmill Lane