Case Studies
Super Pumped
Super Pumped tells the story of the roller-coaster ride of the upstart transportation company, Uber, embodying the highs and lows of Silicon Valley.
The eight-part series was graded at Harbor by colourists Joe Gawler and Roman Hankewycz.
---
How and when did you get involved with the show?
Joe: Roman and I have a five-year long collaborative relationship with the showrunners Brian and David from Billions. So, naturally, they tapped us to work with them and showrunner/EP Beth Schacter on their newest episodic project, Super Pumped, as well. 
Roman: We're so lucky to have had Brian and David as collaborators throughout the years. When they approached us about Super Pumped, the show was still in pre-production. The show also tapped Harbor for the dailies which made the transition into the finishing process exceptionally seamless.
Joe and Roman, you've been working together for years. Can you tell us more about your working relationship? For an episodic project such as this one, how did you split the work between the two of you?
Joe: Filmmakers come back to Harbor knowing that Roman and I have been a tight-knit duo for the past 11 years.  This relationship has been key to successfully incorporating Baselight into our workflow. Roman and I work effortlessly together and elevate one another's work every day.
Roman: Joe and I have established an excellent flow to our working relationship. On an episodic like Super Pumped, we typically work interchangeably on episodes, sometimes sharing workload for an episode and sometimes one of us handling an entire episode. By maintaining lines of communication, either of us could easily jump on any scene in an episode when needed which was necessary to meet to the production's strict deadlines.
Did you create the show's look collaboratively? How did you approach the grade?
Joe: I worked closely with Brian and David to create a contemporary look for the show, since the story of Uber is so recent.  Being new to Baselight made it even more crucial that we talked about how the grade was developing and what tools we were using to get there. The grading toolsets in Baselight are great.  So, we spent a lot of time playing with each toolset to get a feeling for how they moved the images. 
Roman: I trust Joe and knew he would get me up to speed on the style and tone of the grade after developing the look for the show with Brian and David. In the early episodes of the show, you see the ascent of an exciting new tech startup, and the goal was to have the look mirror that energy.
Which Baselight tools did you use the most?
Joe: I ran Lustre for years and loved printer lights before moving to Resolve which seemed to operate better with LGG.  So, I find myself really leaning on the Film Grade tools and loving the results. I am also excited to keep building on all the tagging/filtering project management features in Baselight. I think they're particularly helpful in managing large episodic projects like Super Pumped.
Roman: In nearly every episode in the series, Brian and David wanted the fast pace of the startup environment to come through. So, the action quickly cuts back and forth between a few scenes. Thanks to Baselight's features, we were able to filter the timeline by tagging scenes. Instead of cutting away, we could grade all the shots that belong to a scene together. This really streamlined the grading process.
How would you describe the post process overall?
Joe: Post was very fluid; we would get episodes turned over to start pregrading as soon as we could.  Then we'd float in and out of different episodes as VFX started to populate in the episodes. We'd only lock down specific episodes as the delivery date came up.
---
Filmmakers:
Show Runners: Beth Schacter, Brian Koppelman, David Levien
DP: Jim Frohna, Trevor Forrest, James Whitaker
Editor: Todd Desrosiers, Dana Congdon, Marnee Meyer
EP: Beth Schacter, Brian Koppelman, David Levien, Michael Harrop, Paul Schiff, Stephen Schiff, Mike Isaac, Allyce Ozarski
Post Supervisor: Delaura Attaran
Picture Finishing: Harbor
Colourists: Joe Gawler, Roman Hankewycz
DI Producer: Kyle Flannery
Color Assists: David Franzo, Michelle Perkowski, Sam Fischer
Conform Artist/Editor: Alec Perez, Jon Pehlke
VFX Artist: Chris Mackenzie
Associate DI Producer: Lorena Lomeli Moreno
DI Post Coordinator: Nick Gammon
Mastering Technicians: Andrew Minogue, Anil Balram, Gino Volpe. Jorge Piniella
Dailies Producers: Jonathan Mecenas, Nicole Guillermo
Dailies Colorist: Tim Moxey
Support Engineers: Curt Kuhl, Jerome Raim, Luke Moorcock, Stefan Hueneke
Imaging Scientists: CJ Julian, Matthew Tomlinson
Senior Director, Picture Post: Kevin Vale
Operations Director: Thom Berryman
Account Executive: Rochelle Brown
Director, Offline Editorial: Michelle Kaczor
Tech Ops Manager, Editorial: Kyle Witkowski
"On an episodic like Super Pumped, we typically work interchangeably. By maintaining lines of communication, either of us could easily jump on any scene when needed, which was necessary to meet to the production's strict deadlines."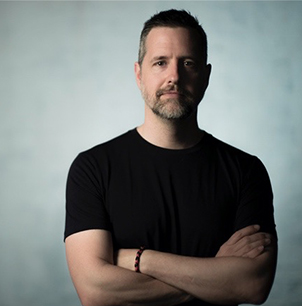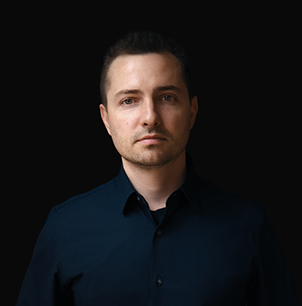 Related Links