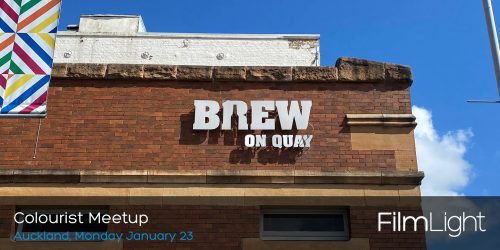 Join us between 6-9pm at Brew on Quay for drinks at the rooftop bar.
Our social gathering is open to anyone interested in colour for film and TV – whether you are working in production or anywhere in the post pipeline, and regardless of what grading system you may use. Catch up with professional bodies, fellow colourists and other creative professionals, as well as the FilmLight team.
You will have an exclusive sneak peek into the upcoming Baselight 6 release and an intro to the Baselight Streaming Client View. The presentation will also include a walkthrough of the tools that the R&D team at FilmLight has been working on – including new Dolby Vision and Dolby Atmos features, Frame.io integration, and more.
---
Where: On the corner of Quay Street & Britomart Place. Just 600 meters from Spark Arena.