From Broadcast:
Suite invests in Baselight for 4K HDR work
Purchase is part of facility-wide UHD 4K HDR upgrade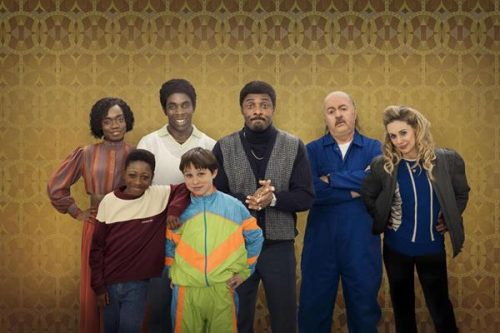 Post house Suite TV has upgraded its grading department with a FilmLight Baselight TWO grading suite with a Blackboard 2 panel (pictured below), as part of a facility-wide 4K/HDR upgrade plan.
Suite's chairman Julian Aston says the company selected the Baselight TWO – which FilmLight describes as the "ideal platform to unlock the potential of Ultra High Definition" – based on feedback from clients and cinematographers.
He said: "The colour precision tools in the new software and ergonomic design of the Blackboard 2 panel simply allows for a superior level of creativity."
Suite, which turned 16 earlier this year, specialises in comedy productions. One of the first projects to be graded on the BaseLight TWO at the post house was Idris Elba's first comedy series, co-starring Bill Bailey, Sky One's In the Long Run (pictured above). It was graded by Suite's senior colourist Joe Stabb.