At this year's EnergaCAMERIMAGE, we're presenting two colour masterclasses…
Monday 15 November, 18:00, CKK Jordanki Seminar Room
Luminance: We need to talk!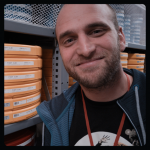 During the emergence of HDR technology, the luminance scale received significant attention in the moving picture industry. Luminance (typically expressed in 'nits') is used to classify the technical capability of modern displays – mainly because it is an unambiguous scale that can be objectively measured.
But is the luminance scale useful for creative engagement with images?
In this talk, FilmLight Image Engineer Daniele Siragusano will examine the complex relationship between brightness, lightness and contrast perception in the context of creative digital image processing.
Fades and dissolves between shots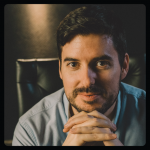 In this session FilmLight Colourist Andy Minuth will examine an under-rated topic: fades and dissolves between shots.
What differentiates film dissolves made on optical printers from video dissolves in non-linear editors? What characterises a nice looking dissolve, and how can we get the most out of them for our projects?
Let's fade away into the art of dissolves.
Find out more about EnergaCAMERIMAGE here.